Do you remember the time when someone accused the CEO of Snapchat, Evan Spiegel, of calling India a poor country? And that was followed by a massive outrage, mass uninstalling of the app, slandering Miranda Kerr and even berating Snapdeal (because they sound alike)? No? Well, don't worry because something of that proportion is happening again, thanks to Lewis Hamilton.
According to Economic Times, British racing driver, Lewis Hamilton recently questioned Formula One's policy. However, while doing so, he criticised India a bit too harshly. He said,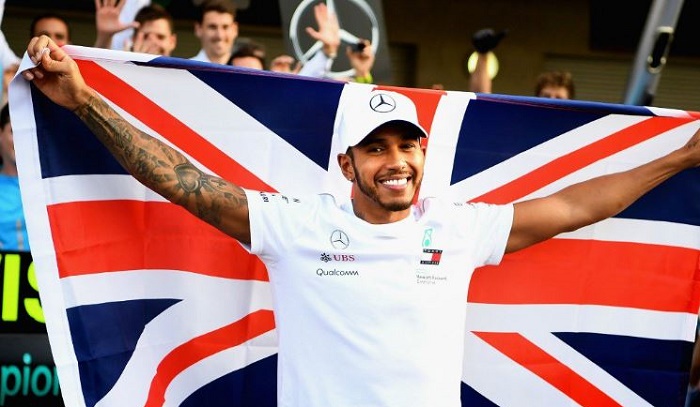 "I've been to Vietnam before and it is beautiful. I've been to India before to a race which was strange because India was such a poor place yet we had this massive, beautiful grand prix track made in the middle of nowhere. I felt very conflicted when I went to that grand prix."
Terming India as "poor" didn't go down well on social media and many slammed Lewis Hamilton for saying so.
Sick guy like him can't understand anything except money and affluence. Diversity of India can't be judged by foolish. N yes wealth was looted from India what you are enjoying https://t.co/xTbKWKf25f

— @PKS (@SinghPK01031985) November 14, 2018
No Lewis Hamilton, you are wrong. F1 needs to go to new countries to popularize the sport. I think it's better you stick to racing and let the sponsors, marketing and branding teams for Formula 1 handle the race circuits. FYI F1 is hugely popular in India. #F1 @F1

— Prem Mohanty (@philipbkk) November 14, 2018
I decided to stop following @F1 until @LewisHamilton is active in the Racing Circuit!
This arrogant Brit must understand that it "poor" countries like #India that have pumped in new lease into an otherwise dying Formula Racing.#BanF1
Ban @MercedesAMGF1

— Raghav (@palwai) November 14, 2018
An arrogant statement.India ranks above Britain in GDP,Forex reserve, Manufacturing, I T and many https://t.co/jvpJ7Tuve6 Co's r queing up to sell their products. Don't underestimate the power of 1.3 billion TV audience &we do have a great viewership fr Formula 1 too.

— Raghunathan tk (@raghunathtk) November 14, 2018
1. @LewisHamilton Dear Lewis Let me tell something, I am your Fan but I am Definitely from India, it's not a Poor Place, it's had a GDP of $2.27 trillion, and hell lot of People know about F1 or Moto GP or any racing sport, My dad was a Racer so India know very well about Racing.

— PRAVISH ROHIT (@fabpravish) November 14, 2018
2. @LewisHamilton Indian GP didn't worked out bcoz of Russel between government officials and F1 Bosses that doesn't mean India is Poor, I invite you to India and I will make sure you visit different places and experience the diverse cultures we have.

— PRAVISH ROHIT (@fabpravish) November 14, 2018
Mr Hamilton your choice of words is poor – India is rich in many aspects – btw why do you think these organizations or corporations focus on India – it is going to be the place with lot of potential from sales perspective

— Selva (@selvamsm1) November 14, 2018
Mr. Hamilton please check your facts before saying anything, India GDP is better than yours country. How come u forgot Force India, Narain Karthikeyen

— Noel (@noel__r) November 14, 2018
@LewisHamilton in your recent interview u called India a poor place.mind u we r 6th largest economy.. before Britishers looted us for more than 200 years we were the richest country.perhaps u are the best driver but not the best human being

— ABHISHEK (@abhiswamy11) November 14, 2018
However, some agreed with Lewis Hamilton and thought that his words were being misinterpreted.
*grabs popcorn to watch Indian media jump on this* https://t.co/l0s1G3ylNx

— Nikhil Yadav (@NikhilY08966755) November 14, 2018
I partially agree with him. F1 is not saleable in India. But the of poor is incorrect though we are still a poor nation. We have good many racers. Poor Indians are able to buy rich F1 and European football clubs. https://t.co/zzy0rMLrZ1

— Vijayasarathy SN (@vijaysarathy) November 14, 2018
Now there's going to be Twitter hate for @Lewishamilton all because he said in an interview that "India was a poor country" when I think he didn't really meant it that way.

— James Kurt (@nestlepurelife7) November 14, 2018
Going by these comments, Lewis Hamilton has painted a target on his back by making an ill-structured statement about a country with a million opinions. But let's hope he comes out with a clarification before things go out of hand.