Valentine's Day is just a day away and finally, the end is near to this ridiculously exaggerated and overhyped 'day of love'. Honestly, the amount of PDA seen on Valentine's week is annoying.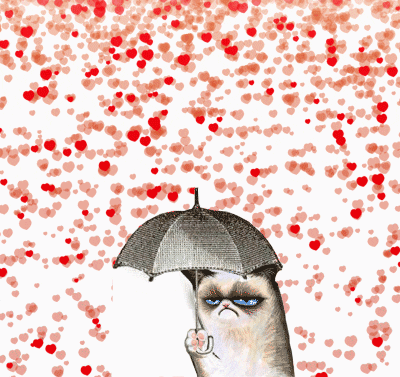 Now, the day before Valentine's Day is supposed to be 'Kiss Day' – which is today. For people who are new in a relationship or are waiting to tell their special someone how they feel, this day is an opportunity to make a move. However, for some people, this day means that the internet is blessed with hilarious memes! Because laughing at hilarious memes is always better than drowning yourself in self-loathing.
So, after almost an hour of scrolling through the internet, I found these gems. Have a look!
Expectations reality #kissday pic.twitter.com/pA539UpDLa

— ANJALI (@crazi_soul_) February 12, 2020
*Kiss day summary*

Mood : Emraan Hashmi🤤

Relationship status : Salman Khan😭#kissDay 😭

— SAJID 🇮🇳 (@sarcastic_sajid) February 12, 2020
Me: Give me a kiss on the #kissDay
She : pic.twitter.com/ikBHgPnnLK

— Shivam Rajput🇮🇳 (@Cric8premi) February 13, 2020
Kiss day special video#kissDay pic.twitter.com/kjvPPoFJkb

— Anand Sharma Advocate (@anandsharma_bjp) February 13, 2020
So it looks like i'm gonna end up kisiing my dog. #kissDay pic.twitter.com/Q76h0pgybQ

— Lavit pandey (@Lavitp) February 13, 2020
Me celebrating #kissday for the first time pic.twitter.com/4RQhfgvQmx

— Ahil Singhai (@ahil_singhai) February 12, 2020
Me celebrating #kissDay with my valentine 😊😜 pic.twitter.com/ZKzsQCu3cT

— Mayur Chaudhari 🌠 (@Mayurismmm) February 12, 2020
Nibba preparing for #Kissday 🐣 #Valentine2020 pic.twitter.com/rQuLPeF1UW

— 🔥 ∱∪ℕκγβαβα 🔥 (@nillkool9) February 12, 2020
#coronovavirus
Girl:- Baby, I want kiss on This #kissDay ..
Chinese Boyfriend:- pic.twitter.com/aLRD2s1S1A

— it's Jay (@JayUnmarked) February 10, 2020
When She says why do you kiss me every time:

Fuckboy: pic.twitter.com/s9P11HpzQ0

— mSalman🇮🇳 (@mohdsalman064) February 13, 2020
#kissDay 😍😍🕺🕺🕺😜😜 pic.twitter.com/ekS6XcMMwt

— 😍#டொய்ங் (@prakasht_) February 13, 2020
#kissDay
Me : happy kiss day…
She : awww! so sweet but aaj mai brush karna bhool gayi
Me: pic.twitter.com/Qg9eAtYFNW

— Prince Patel (@3princecharming) February 13, 2020
Girls on: on:#RoseDay , #teddyday #kissDay
#proposeday #ValentinesDay #PromiseDay #Hugday pic.twitter.com/DAvaHRJPgt

— mSalman🇮🇳 (@mohdsalman064) February 13, 2020
* Nibbis on Kiss day *
He : Baby, kiss karo na. Aj Kiss Day hai.
She : Nahi.
He : Kyu?
She : Kyu ki…..
Kiss krne se pregnant ho jate hain.
He:#kissDay pic.twitter.com/9H7plb9HdZ

— R I T S S Y 🥀 (@_Ritssy_) February 13, 2020
Me:- Happy #kissday

My Girlfriend:- pic.twitter.com/ZUFBxANGMC

— Sai Sugnesh (@sugwooo) February 13, 2020
Also, I don't know who needs to hear this but please ask for consent before kissing someone. Happy Kiss Day, everyone! 😀