Say what you will but Kabhi Khushi Kabhie Gham is a masterpiece when it comes to being a family entertainer. It has the right amount of everything – drama, romance, humour, an amazing cast and memorable dialogues. One might think that the movie is perfect. But they would be wrong.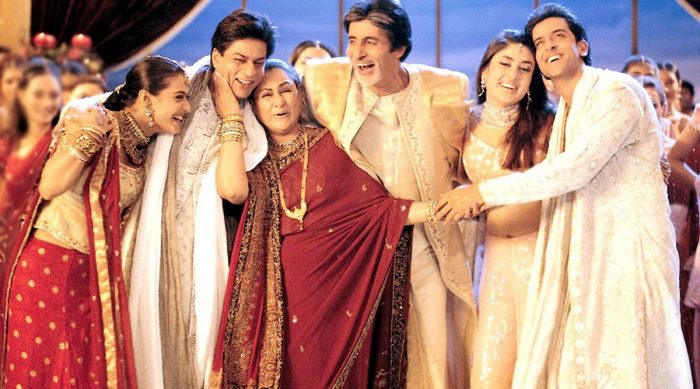 Because Karan Johar left out an amazing bit from Kabhi Khushi Kabhie Gham. It is a montage of Rahul, Anjali, Pooja and Khala's life in London after they left India. The sequences include them at the airport leaving for London, Rahul and Anjali buying a new house, them having a few love-filled moments in it and Anjali being pregnant.
Have a look:
the decision to delete this montage is my villain origin story pic.twitter.com/6CmLZ9n5LD

— ash 🌊 (@mycrackischaos) March 16, 2023
The original video of the deleted scene was posted on Dharma Productions' YouTube Channel:
Now K3G fans want answers from Karan Johar as to why he left out this scene in the first place because the sequence is just AMAZING! Here's what some of them said:
WHY ON EARTH WOULD THEY DELETE THIS WHOLESOMENESS BETWEEN TWO OF THE MOST ICONIC LEADS???????? AND HOW DID I NEVER KNOW THAT THIS EXISTED

— anum♡ (@turkishdelena) March 16, 2023
Omg from where did u get this 😭😭😭😭♥️

WTH they deleted this scene 🤧🤧❤️‍🩹

— Shrishh ♥️✨ (@iam_shrish) March 16, 2023
WHY WAS THIS NOT THERE

— adya (@d_addy_a) March 16, 2023
the last scene!! that was his literal dream 😭😭 they should've added it

— ✿ (@chaoticbeer) March 16, 2023
ok kajol in black dress look so gorgeous 🥵

— It's me Orpa❤️❤️❤️ (@be_light_indark) March 16, 2023
The first scene of Rahul, Anjali at the airport with a young Pooja and khala jaan 😭😭😭😭🥺🥺🥺🥺

— anum♡ (@turkishdelena) March 16, 2023
Dur fitteh muh Karan ke 😭🔪

— Priya_SidNaaz (@Priya_SidNaaz13) March 16, 2023
we need answers from karan johar

— Manan Dave (@davemanan247) March 17, 2023
All those Johnny Lever scenes which made no sense at all and they cut this…….

— Hella Badid (@ArbabiWaqasi) March 16, 2023
Not forgiving KJo for this!