It was back in 1994 we were treated with a film, which was much to everyone's surprise quite ahead of its time — 'Kabhi Haan Kabhi Naa'. And, Shah Rukh Khan was a superstar in the making, an underdog no one took notice of. He did the whole film for Rs 25,000 with a signing amount of Rs 5,000. Even, sold tickets outside the theatre on the day of the release.
With his previous release 'Darr', SRK was gradually stepping into the limelight with the choice of his oddball characters.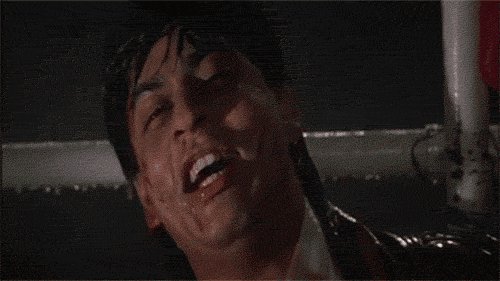 People eventually started taking notice of him.
With 'Kabhi Haan Kabhi Naa', he shattered the image of a typical Bollywood male protagonist. The film was ready before 'Darr' and 'Baazigar' but couldn't see the day of light until 1994.
In the 90s, or maybe still, the ideal image of a hero is someone who packs a solid punch, gets the girl, rights all wrongs, avenges and gets a happy ending.
But that's not the case with this coming-of-age drama. It redefined the image of a hero, made him look more relatable, more human.
Even after more than two decades of its release, upon every watch, you'll find yourself relating to Sunil's situations shown in the film.
Sunil, a people-pleaser was quite popular among his friends, but he didn't get the girl in the end. Which, by some strange Bollywood standard was quite unlikely. Around that time, underdogs on the big screen got the girl, à la 'Rangeela'.
But Sunil didn't and we feel for him more, for that.
Nothing could keep him down. He would make us laugh, make us cry and then there were moments you'd want to console him, badly. You felt both, bad and good for Sunil.
He failed four times in a row in his exams, which was again a very unlike hero-like quality. Bollywood heroes excelled at everything, remember? But Sunil didn't. And, right there, was a piece of us in him.
He tried his best to get the girl – he cooked up stories, tried to drive a wedge between Aana (Suchitra Krishnamoorthi) and Chris (Deepak Tijori) and vied for his girl at every step of the way. Till the last minute.
Of course, you remember the wedding scene where Chris drops the wedding ring and Sunil spotted it? In that moment of feign ignorance, Sunil was hopeful that if they can't get the ring, Anna would marry him instead of Chris.
That hopefulness made Sunil more identifiable with common masses. A normal guy!
Sunil was not an anti-hero but had Bollywood's un-hero-like qualities. More approachable, more real-life charisma, more like each and every one of us.
KHKN's hero resonates more with us than the commercial flying-in-the-air action junkie and glorified-stalker-gets-the-girl kind of a hero.
Thank you to Kundan Shah and Shah Rukh Khan, for giving us Sunil!