Apart from charming us with his immaculate Bhangra moves, Canadian Prime Minister, Justin Trudeau, time and again, has won us over with his compassion about the world and the people in it (remember when he took 20 hospitalised kids for 'Rogue One'?).
Apart from the ministerial swag, Justin, looking like the way he looks, is a head-to-toe Hollywood material. Now, I know the internet is filled with "X reasons we love Justin Trudeau" and its likes but here a few unknown and unheard deets about the man, you must know!
Let's get to know Justin, better. Shall we?
1. Child of the capital!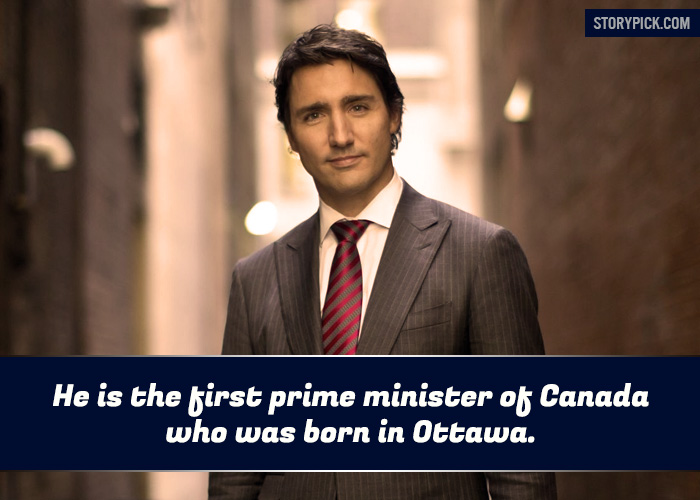 2. Coincidence? 
3. The games fate plays!
4. A doting son before anything
5. Now, who wouldn't want to attend his class?
6. INKED. TOO!
7. I would kill to shake a leg with him!
8. DOPE! 
9. You still ask why he is a big hit? 
10. Aww-dorable!
11. Made for the public eye!
12. Hunky and handsome!
13. I think my love just multiplied itself in 10 folds!
14. OKAY. 100 folds now!
15. Our humanitarian of the year
The world is a much better place to live in, with him around. Justin, you have our heart! Humesha and forever!
Poster Courtesy- Sachin Kaushik