Dharavi is one of the most well-known slums in the world. So you think you know everything about Dharavi? Did you know that the film Slumdog Millionaire, which won Oscars in 8 different categories was shot here?  Read on to know some interesting facts about this sprawling colony.
1. In the 18th century, Dharavi was an island
2. A couple of 13-14 year old Dharavi girls have created android apps
After learning how to use a computer, they learnt how to make android applications, and created the logo using MS Paint. They have an app that sends notifications to a registered user about when it is their turn to fetch water from the neighbourhood communal tap, a women's security app with a distress call feature that lets out a scream when the screen is tapped, and a primary school lesson app in which there are three screens – one that displays the English alphabet, one that displays the Hindi one, and another that has a Math sum.
3. A lot of workshop owners use Whatsapp to conduct business
After a craftsman makes a kurta or leather purse for a client, he shoots a picture with his smart phone and sends it to the customer before the latter places a bulk order.
4. The recycling units of Dharavi generate revenue by turning around the discarded waste of not only Mumbai's 21 million citizens, but from all around the country and abroad as well
5. They have a hip-hop crew called the SlumGods who have collaborated with international hip-hop artists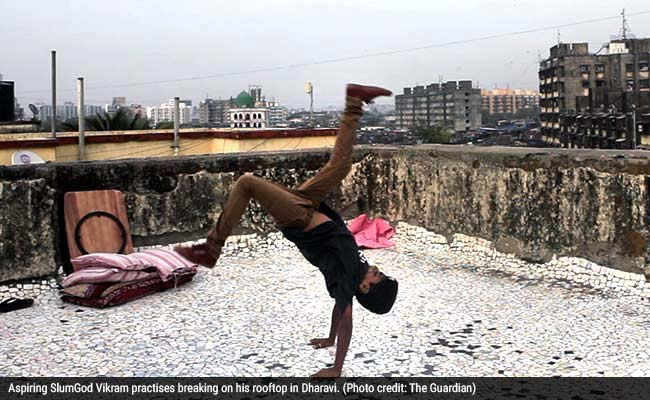 Akash Dhangar, the founder of the SlumGods, quotes the rapper KRS-One: "He said you can't learn hip-hop. You have to become hip-hop." Over the past five years, the crew has collaborated with renowned hip-hop artists such as Tokyo-based DJ Sarasa, AKA Silverboombox, dancer-choreographer Prosenjit Guy Kundu, and the California-based MC Mandeep Sethi.
6. They have a contemporary art festival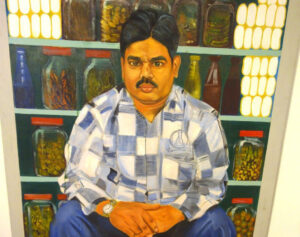 Dharavi has a 3-week art festival organised by the NGO Sneha, called the 'Alley Galli Biennale' that showcases artwork made by local residents and artists.
7. There are a few guided tours through Dharavi, showing the industrial and the residential part of Dharavi
8. But if you think that they do not contribute to the economy…Dharavi has a large number of thriving small-scale industries that produce embroidered garments, export quality leather goods, pottery and plastic
There are 20,000 mini-factories in Dharavi. Most of these products are made in tiny manufacturing units spread across the slum and are sold in domestic as well as international markets.
9. Some scenes of the Oscar-winning film Slumdog Millionaire were actually shot in Dharavi
The film is based on the book "Q & A", which is also set in Dharavi.
10. As of 2015, over 200 small and medium entrepreneurs from the bustling slum are now a part of a major e-commerce website, which is one of India's large online retail marketplaces
The exclusive Dharavi store will sell luggage, shoes, accessories, pottery, apparel and jewellery made in the slum.
11. Leather, textiles and pottery products are among the goods made inside Dharavi by the slum residents. The total annual turnover has been estimated at over US $665 million
Want to know some more shocking facts? Here's a video that will take you inside the gallis of Dharavi: