"Suggest some good books to read."
I get to hear/see this a lot. This is one of the omnipresent questions on online forums. In a sea of books, it's hard to dole out suggestions that which ones are the best because there are so many. But when it comes to this, I've noticed that the Indian authors are mentioned less as compared to the foreign ones. So, I decided to mention the books that were written by the Indian authors and are a must read. I have cherished their writing and the content.
And so, here are the books that deserve a mention:
1. A Suitable Boy by Vikram Seth
Why read it? This is a story of ordinary people set in post- independence Indian background, who are looking for a suitable boy for Lata's marriage. Lata is 19 and she believes in falling in love first. There's not only the pursuit of marriage and happiness but heartache and disappointment, which is universal. Throughout its sprawling 1474 pages, there was no emotion left unexplored and no character left misunderstood.
2. English, August: An Indian Story by Upamanyu Chatterjee
Why read it? If you have been to any government office or if you're working there, then this book is a must read. Upamanyu Chatterjee has presented how things work in an Indian office and it's refreshingly funny. The story revolves around Agastya Sen and how his life changes when he goes to Madna, a small town. The author has also drawn heavily from his own experience in the Indian administrative service to paint a picture of rural India.
3. The God of Small Things by Arundhati Roy
Why read it? Roy's debut novel is a masterpiece. The book pivots around tragedy and hope. The book also explores the full range of human emotion.
4. The Inheritance of Loss by Kiran Desai
Why read it? Despite the humor and wittiness encompassing it, The Inheritance of Loss remains a powerful book written with sheer honesty. The inner struggles of the characters could not be conveyed any better. Desai has the capacity to place the exact words on the most abstract feelings! The book is unflinchingly honest. My favorite quote from this book is: "Sadness was so claustrophobic'."
5. Interpreter of Maladies by Jhumpa Lahiri
Why read it? The 9 stories present are a smashing success. Lahiri paints the character's picture so well that you can relate to an old gatekeeper or a wife feeling lonely and disoriented in a new and unfamiliar home and culture or the young college grad who gets into an affair with a married man. Lahiri's main characters are all always flawed, but what makes them stand out is how familiarly human they are.
6. The White tiger by Aravind Adiga
Why read it? The novel examines issues of religion, caste, loyalty, corruption and poverty in India. The story revolves around Balram, who worked his way out from his low social caste and how he became successful and how he overcame all the social obstacles.
7. The Blue Umbrella by Ruskin Bond
Why read it? It is set in the hills of Garhwal and captures the life of villagers who portray heroic characters. Basically, it captures the life in a village.
8. The Palace Of Illusions by Chitra Banerjee Divakaruni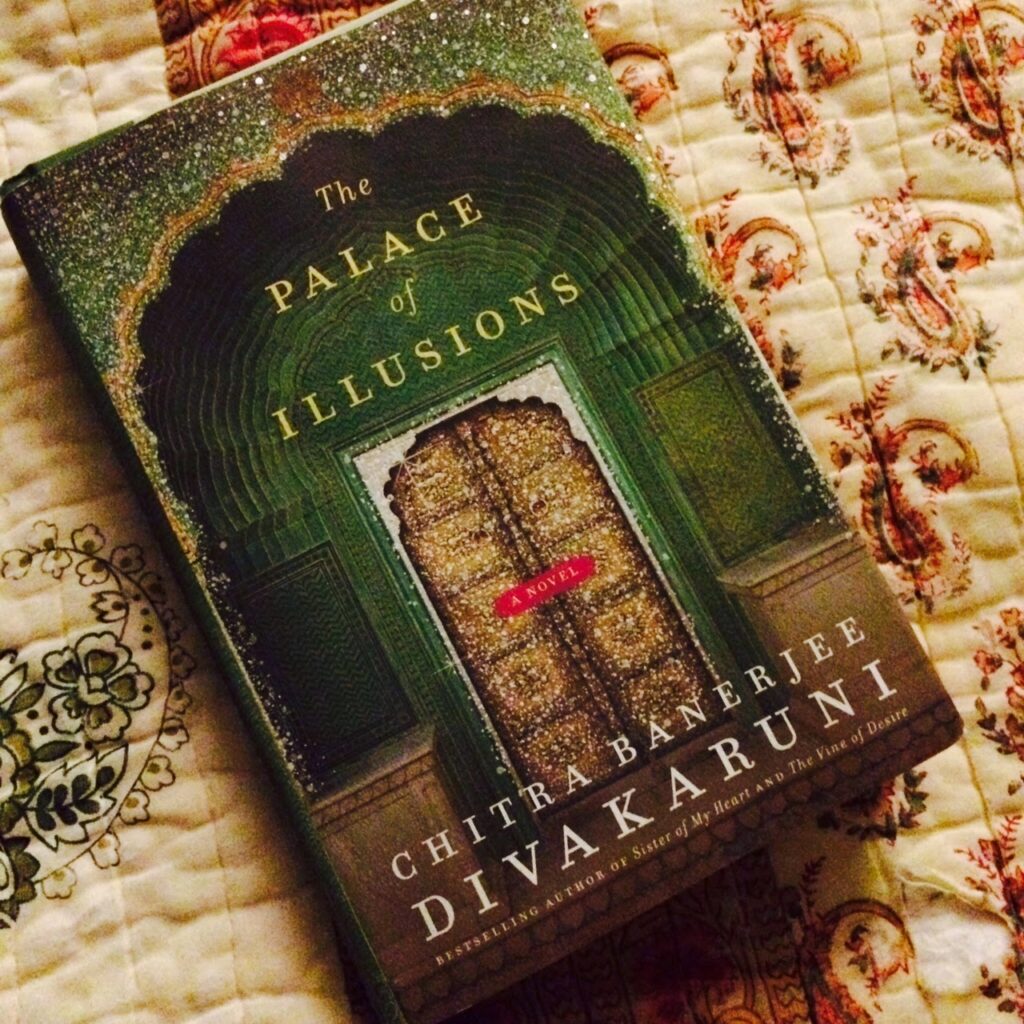 Why read it? Banerjee has written the whole story by stepping into Draupadi's shoes and writing a completely male dominant epic from a female's point of view. Her description of emotions like insecurity, jealousy, and love are amazing. No doubt this is the best fictional account of the Mahabharat.
9. The Great Indian Novel, Shashi Tharoor
Why read it? In this novel, Tharoor has masterfully recast the Mahabharata. He has compared the political figures of India with the characters of the Mahabharat. It's basically a retelling of the Indian epic, but it falls in the realm of political satire by drawing parallels with major events in India's political history during the freedom movement and the post-independence era.
10. Maximum City, by Suketu Mehta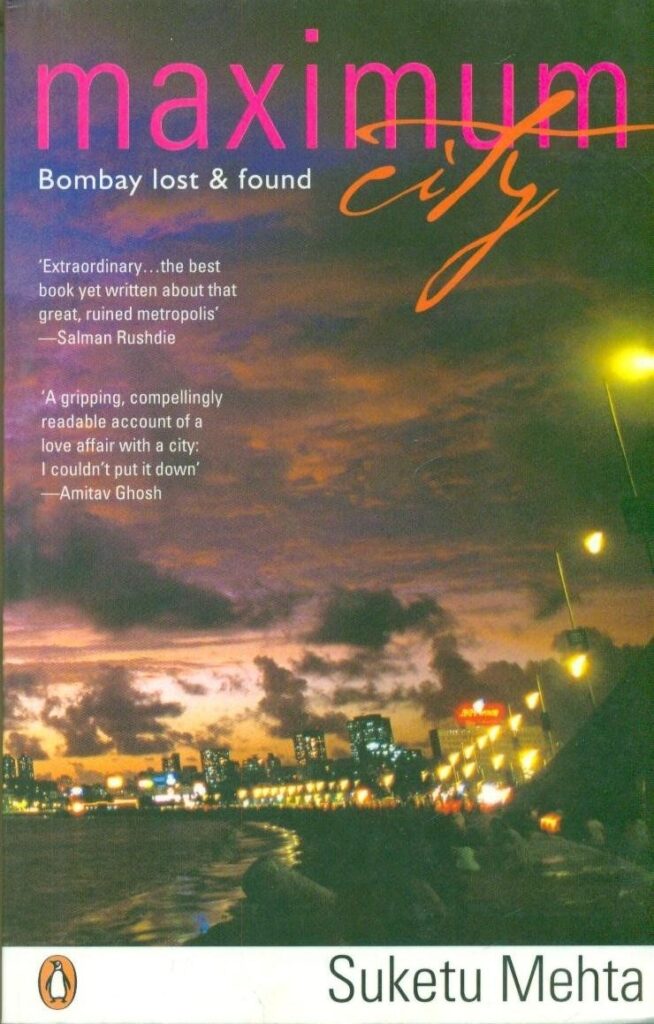 Why read it? This is about the Indian city, Mumbai. Mehta has given a stunning insider's view of the metropolis. The lives of people who come to Mumbai for a better life, Bollywood, lives of bar dancers, and rivalries between Hindu and Muslims – Mehta has captured all the quintessential aspects.
11. Train To Pakistan by Khushwant Singh
Why read it? Read this novel to know about the rivalry between Sikh and Muslim that sparked because of a train that was loaded with dead bodies, thus triggering religious hate. Amidst this, it's also a story of a Sikh boy and Muslim girl who fell in love and whose love transcends all the religion hate.
12. Chronicles Of A Corpse Bearer by Cyrus Mistry
Why read it? Set in pre-independence Parsi era, this book captures the city of Bombay and its Parsi community that are in a minority. It's an informative book and anyone is looking for something well out of the mainstream and very different, give this one a try.
Well, I'd agree that there are many more books that could feature in this list. These are the books that are best, according to me. You could suggest your could have's, should have's, would have's in the comment section.