"Honesty is the best policy."
We have grown up learning this from our elders. Moral science, if you may. However, in the present world, picking one side from black and white is not feasible. Most of us live in the shades of grey. Why? Because we are practical people who would not risk our lives going in the extremes.
Unlike most of us, the ones who decide to tread the path of honesty saw a tough time. They are smart, intelligent, and educated people. Yet in the real world, it takes more than that to be able to bring a change. Especially when the ones you are fighting are the ones who are supposed to be on your side.
Here's a story of 7 IAS officers, stood for a cause, fought the system, and ended up paying a tough price themselves:
1. Durga Shakti Nagpal
This 28-year-old's name made a frequent appearance in the news channels in the year 2013. Sadly it was not for the good work that she was doing as a Sub-divisional Magistrate in Uttar Pradesh, but for her stern actions taken against sand mining in the banks of river Yamuna. According to a news report by Mid-day, her crackdown on sand mining was a setback for some political leaders in UP. As a result she was suspended on the grounds that she demolished a mosque wall leading to communal violence. However, no violence was reported in the region. Later, as reported by TOI, her husband Abhishek Singh, who was the SDM in Mathura district, was suspended for inhuman treatment of a subordinate. No details were given in the case. After a series of nation-wide protests and criticization of Akhilesh Yadav government, Durga's suspension was revoked. She has no been given a 'harmless' position as an Officer on Special Duty in the agriculture department.
2. DK Ravi
This IAS officer lived the life Bollywood base their heroes on. Firstpost reports that while he was stationed at Kolar in Karnataka, he was widely popular among the people for being available for them 24×7. He helped them resolve their problems and even participated in their folk festivals. He put a curb on the illegal sand mining that happened in the area and very soon he was transferred to Bengaluru. Since he was more popular in Kolar than many local politicians there, appeals were made to cancel his transfer. While being stationed in Bengaluru, he detected service tax evasion worth Rs 120 crores by many renowned firms. As soon as the news broke out, it is said that he committed suicide. Since there was no motive for this happy-go-lucky officer to end his life, it is being questioned that he was murdered. But who was behind it is still a mystery?
3. Ashok Khemka
His good work has earned him the title of a whistleblower officer. You decide if it is a compliment or an insult. His name became a favorite with the news channels after he his efforts lead to cancellation of an illegal deal between Sonia Gandhi's son-in-law, Robert Vadra and DLF. Firstpost reports that soon after the fishy activities were brought into the news, he was transferred from his department to the transport department. Recently in April, he has again been transferred from the transport department to the department of archaeology and museums. Even though he was transferred in just 128 days, the officials called it a 'routine exercise.' Till date, he has been transferred 45 times in 23 years. He was supported by politicians from various political parties such as Anil Vij from BJP and Dushyant Chautala from INLD though later it became clear that they were just making him a pawn in their political games. Ashok Khemka tweeted after his last transfer saying, "tried hard to address corruption and bring reforms in transport despite severe limitations and entrenched interests. Moment is truly painful."
4. Yashwanth Sonwane
Being posted as the Additional District Collector in Malegaon, Maharashtra, Yashwanth Sonwane did his level best curb illegal activities and corruption. Conducting 200 raids in under a week, he counterfeited 180 cases of oil smuggling and adulteration. NDTV reports that he was burnt alive by an oil mafia ally named Popat Shinde in Manmad, Maharashtra. Shinde was reportedly working with the oil mafia for over 30 years and Sonwane's action were causing him and his allies major losses. Before his death, Sonwane had seized 4,000 litres of kerosene and 3,000 litres of petrol from Shinde's dhaba. Sadly, the price that he had to pay for his honesty and good work was his own life.
5. Shanmugan Manjunath
Like Yashwant, Manjunath who was an IIM graduate also had to face death in his fight against the corrupt. He was an officer with Indian Oil Corporation (IOC) and was stationed in Lucknow, UP. He had sealed a petrol pump in Lakhimpur Kheri in UP for selling adulterated petrol. After a month when the pump was functional again, he paid a surprise visit to the pump and was shot dead on the spot with 6 bullets. The Hindu reports that the main culprit Monu Mittal was given the death penalty while 7 others who were involved were punished with a life sentence. A trust was also set up in his name by the IIM students and IOC compensated his family with Rs 2.6 millions. However, no amount of money or punishment can bring back an honest officer who lost his life for just doing his job.
6. Muggdha Sinha
India Today reports that Muggdha Sinha, who was the first woman collector of Jhunjhunu district in Rajasthan, was transferred because of the actions she took against the local mafia. During her tenure in Rajasthan which only lasted till September 2010, she soon became a favorite among the locals. She was like a saviour for them. After her transfer people came out in huge support to revoke her transfer but it did not happen. She later joined as Ganganagar collector. While departing, she left with the statement, "I had not come to the district for serving a select few, but the common man. If this had annoyed the powers that be, I couldn't help it."
7. Samit Sharma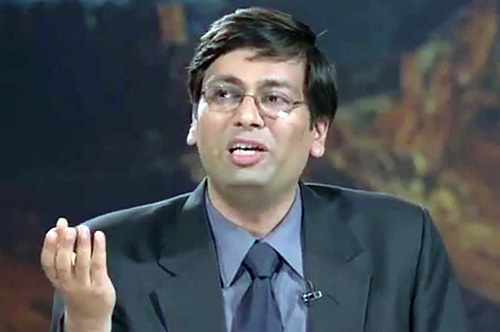 Samit Sharma is a well-respected man in Rajasthan. He is known as an honest officer among his colleagues and the public. India Today reports that in spite of his good image, he was shunted out in from the post of collector of Chittorgarh in 2010 over a trivial issue. He was asked to fire his clerk who failed to stand up when a Congress MLA entered the office. As a result, he was asked to fire the clerk which he refused to do. As many as 12,000 people went on a mass leave to protest against this government action but the government was callous over the issue and nothing changed. Later in a shuffling that took place in 2014, he was appointed as Commissioner in Investment Bureau in Rajasthan.
Just because their journeys were tough, doesn't mean we lose hope and leave the cause. If we all give up, nothing is ever going to improve. If you want to bring about a change, learn from their mistakes, and make them proud by doing something they fought for.
As they say, "be the change you want to be."