For some of us, it's really awkward and weird to maintain a cordial relationship with our exes. We can feel the tension in the air the moment we share a space with our ex. And when they bring along their current partners, it becomes worse.
But some celebs have a way of dealing with this complicated situation. They simply accept the present and try not to dwell in the past, especially with negative feelings.
Recently, veteran Bollywood actor Neena Gupta was appreciated online for gracefully posting pictures of her blended family during her daughter Masaba's wedding.
Now, it's Hrithik Roshan who has become the talk of the town for reuniting with his ex-wife Sussanne Khan during a music festival.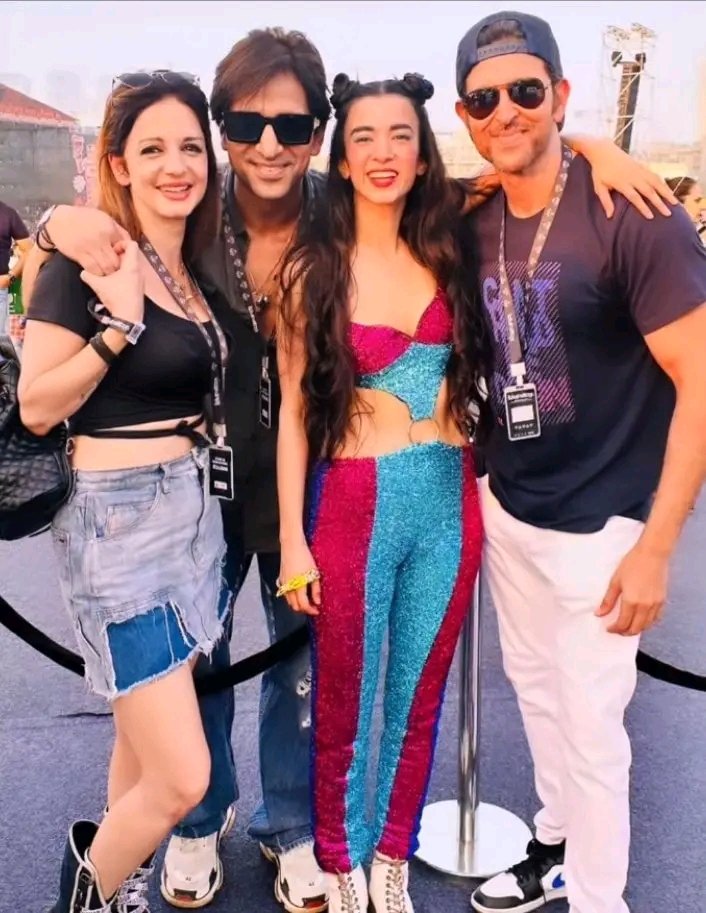 What got people talking online was when Hrithik Roshan and his current girlfriend Saba Azad got clicked with Sussanne Khan and her boyfriend Arslan Goni.
They were also joined by Hrithik and Sussanne's son Hrehaan.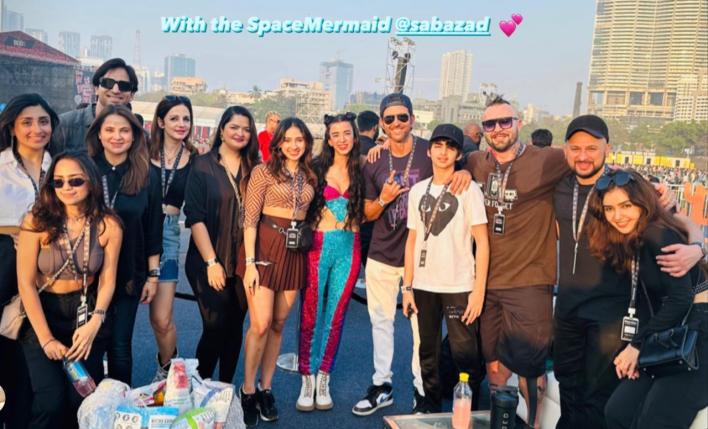 Apparently, everyone was there in Lollapalooza Mumbai to root for singer-actress Saba Azad who was performing at the event.
While Twitter appreciated how the celebs kept things cool between them, desis joked that they would have blocked their partners from everywhere let alone clicking pics together.
Dekho gareebo, aise karte hain Move on. pic.twitter.com/gdz8YNSHOP

— Prayag (@theprayagtiwari) January 31, 2023
I am extremely gareeb. Block kar ke miss karne wala gareeb. https://t.co/fOGD17cxGd

— U (@SinhaSaahab_) January 31, 2023
https://t.co/jSbTRvAeMs pic.twitter.com/0E5bHIbEqD

— One Lucky Follower (@Macwan) February 1, 2023
😂😂😂
Hum Gareeb log block block khelte hain https://t.co/XbvM63W5y2

— ChS 🦇🔊 (@Sanghchint) January 31, 2023
Big Little Lies vibes https://t.co/QoYN5bJAWd

— AB (@Buddhweiser) January 31, 2023
https://t.co/ODeEO9FFDn pic.twitter.com/865eidgxSo

— 🅹.🅾.🅲.🆁 🃏 (@Joker_DT06) January 31, 2023
Ye bas celebs kar sakte hai tbf https://t.co/uh7F9DGDLV

— Darshit (@nightgarfield) January 31, 2023
Bade log ka unreal hai bhai….yahan to jhota jhoti ho jaaye😹😭 https://t.co/HTzhDNFIga

— shreya (@tere_hawaale) January 31, 2023
Yaar inse kaise hojata h😭😭 https://t.co/9k4PyF1db8

— Shri (@CupidWindy) January 31, 2023
My attachment issues could never😭 https://t.co/q5HoTH6LK9

— 🍿 (@mummykasam) January 31, 2023
Is this what is called an open relationship? https://t.co/Im7r9FfJOE

— Yash Dhanuka (@YashDhanuka14) January 31, 2023
Some people's anxiety would just skyrocket knowing that they have to share a space with their ex. But if you have separated on good terms, I think that won't be a problem. What about you?