Thanks to the pandemic, everything that we assumed as "normal" turned topsy turvy this year. Conference room meetings turned into Zoom calls, 'classrooms' went online, and even clothing stores came to our doorstep instead of being the other way round. In a time like this, perhaps some 'Harry Potter' fans thought if Hogwarts were to be set in 2020, what would it be like?
Which is probably why a hilarious yet accurate video of Hogwarts conducting online classes has gone viral on the internet. The video shows Snape conducting the class, while Harry, Hermione, Neville and the others have a lot to say, and a lot more questions to ask. For example, why can't they get rid of the virus using magic?
In the video, Harry gets late for class (as usual). But this time it's not because he got lost. This time it's because the internet connectivity inside his room under the stairs isn't strong enough!
And Malfoy being Malfoy, starts hurling insults at Harry. However, this time he gets muted by Snape. All hail technology!
During a lesson, Neville ends up setting everything on fire after getting a spell wrong…
Surprise, surprise! Look who "zoom-bombs" the online class!
Harry goes on to use "muggle technology" to locate Voldemort and informs Snape, who then contacts the Ministry and asks them to "arrest" the Dark Lord. But this is Voldemort…you can't just "arrest him". Within seconds, he escapes!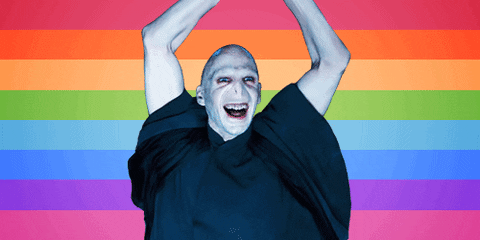 If you want to know what else went down in this online class, have a look at the video here:
Fans on the internet cannot get over how great this video is! Many are coming up with their own theories as to how the witches and wizards would have dealt with the pandemic. Have a look:
If Professor Sprout could help those petrified by the basilisk recover, I'm pretty sure she could have handled the coronavirus. What do you think? Tell us!