We all need at least one jigri dost in our life whom we can trust blindly and share the biggest moments of our lives with. They are our biggest cheerleaders and do wholesome things for us out of pure love.
A Twitter user invited people to share when they cried happy tears for their friends who ended up achieving things they'd always dreamed of.
Seeing your friends achieve things they have dreamed about is actually tear worthy .

— Thelmz (@itsthelmzz) June 7, 2021
And many responded with several heart-warming instances:
1. Achieving their educational and career goals!
I remembered how my friend cried on my graduation day cos she really knew how much it meant to me 🥺🥺 . I really can't wait to see her win ♥️

— Lindelani 🌻 (@LindelaniFaith) June 7, 2021
My old bestie and I used to sit on the bus and talk about our dream lives. She wanted to become a baker. And now she is!

— vv (@vhygo_) June 7, 2021
That's why I try to go out of my way to support my friends business when they start one, pay full price at even if I have to do it secretly lmao!

— Evie Ivy (@faux_haux_ivy) June 7, 2021
Definitely had a moment with a close co-worker today…he just got news that he was promoted to a new position he wanted really badly🤗🤗🤗

— Poundcake921 (@Poundcake921) June 8, 2021
The passed week has been amazing for my friends.

1. Got a Promotion
2. Started her new job today
3. Job a job last week

I pray for more wins in my circle 🙏🏽 https://t.co/P01ooJ2o7k

— ☆• Broken Vessel•☆ (@Tee1o1) June 7, 2021
MY BESTFRIEND GOT HER DREAM CAR AND IVE NEVER BEEN MORE PROUD 🤞🏼💓@Jasminewiese13 https://t.co/lViJv9OrRd

— matty b ☆ (@mathisen__) June 7, 2021
My friend called today to tell me that she finally found an investor for her business. I scrome with joy as if it was my win. 😭❤️ https://t.co/OwUjjn780q

— nikkole. (@Nikk_le) June 7, 2021
2. Improving their mental health
It really really is… One of my friends started overcoming her social anxiety more and more and I cried like I was her mother 😢 (if you see this uhm hiiii snige hhahaha)

— Sasha 👾 (@camosasha) June 7, 2021
3. Making the big move
Word my boy been talking bout his own place for a minute. Moved in last week. I couldn't help but 😢 https://t.co/pYXT12d5ay

— just a mf with steaze 🌹 (@iamsteaze) June 7, 2021
@Realstackaholic when I saw my sister marry the love of her life and move into a new place ❤️ Very tear worthy!

— K (@lotusflwerbomb_) June 7, 2021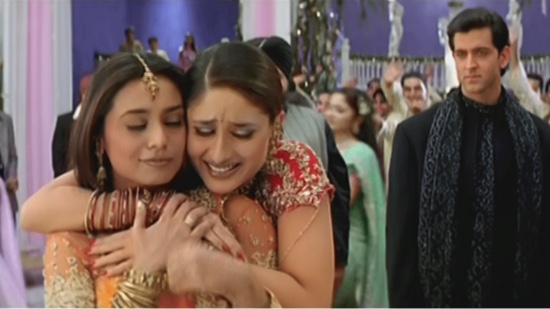 When was the last time you were happy about your friend's success? Share with us in the comments section.