Barney Stinson has been a great propagator of the Bro Code, but in all this Bro-ness, we've managed to ignore the quintessential Girl Code.
Girls have rules too and very clearly defined ones and it's time someone put them in the limelight. Here's to all the girls out there, your unspoken Bible revealed.
Girl Code 1: Never dress better than the birthday girl.
Your hotness level should always be one level below the birthday girl, especially if the birthday girl is your best friend. Which is exactly the reason all of us call our friends to see what they're wearing.
Exception: Dress better than the birthday girl if she is an annoying, self involved, hated and sadistic bitch.
Girl Code 2: Never lash out on a sister when she's heartbroken
Even if your girlfriend had sobbed about everything right from her ex's perfume to a sock he left at her place, you shall never tell her how pathetic she sounds.
Exception: Unless it's been a year or more and you now know his mother's shoe size.
Girl Code 3: Never ever date your girlfriend's ex.
No matter how hot, how intelligent, how perfect he is to you. He is off limits.
Exception: There is none. Move on.
Girl Code 4: You will always tell a girlfriend if her boyfriend is cheating on her.
Even if it was just one time, even if it was accidentally, even if it was with you. You have a moral right.
Exception: Unless he's cheating on her with his own left hand.
Girl Code 5: Never wear the same outfit to a party
Yes our closets look like a catalogue of Zara and Forver 21 and they look pretty much the same, but never wear the same thing because the hatred you receive is unmatched.
Exception: If you really didn't know and didn't have the time to change.
Girl Code 6: In the event that you end up wearing the same clothes, you will NEVER click a twinsie picture.
It's brutal to the people who have to see it.
Girl Code 7: Never lay your eyes on your girlfriend's crush
Stay away, sister. No explanation needed.
Girl Code 8: Always get either snacks, wine or a movie to a sleepover.
You should be the bearer of Dirty Dancing or a huge bag of Cheetos, if none, you don't win best friend points.
Girl Code 9: Always be an angel infront of your friend's parents.
Ooo and ahhh at what they say and tutt at what they tutt. It's the law of best friendship, in order to be in with her parents, you need to be the ideal friend.
Exception: They accidentally saw you smoking/drinking/roaming with boyfriend/living.
Girl Code 10: Always intimate your single girlfriend if you happen to meet a single eligible guy.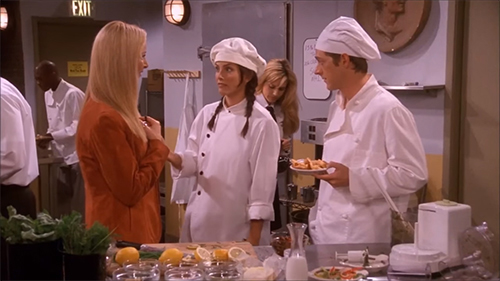 What's the fun in dating someone, when you don't have a couple to go out with.
Girl Code 11: You should always be up for a drink incase of a crisis.
Whether it's mother issue, work issues or boy issues, you need to be the one who sits at a bar drinking her problems away when she needs it.
Girl Code 12: It's your duty to inform your girlfriends about any upcoming sales.
It's shopping ritual to swipe your card together.
Girl Code 13: Only you have the divine right to make fun of your girlfriend.
If another girl tries anything funny, you have the right to bitch slap her.
Girl Code 14: Never leave a girlfriend in the lurch because of a boy.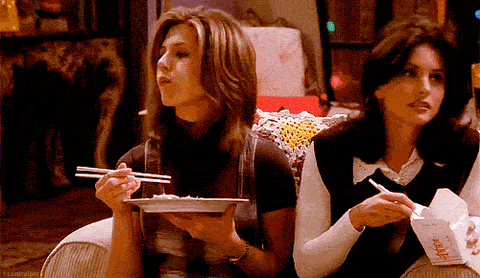 If you're a social butterfly and have overlapping plans then always choose your girlfriend over a boy. She's been with you forever and the boy isn't going to be cancelling any guys night for you, anytime soon.
Girl Code 15: Never let her feel she isn't beautiful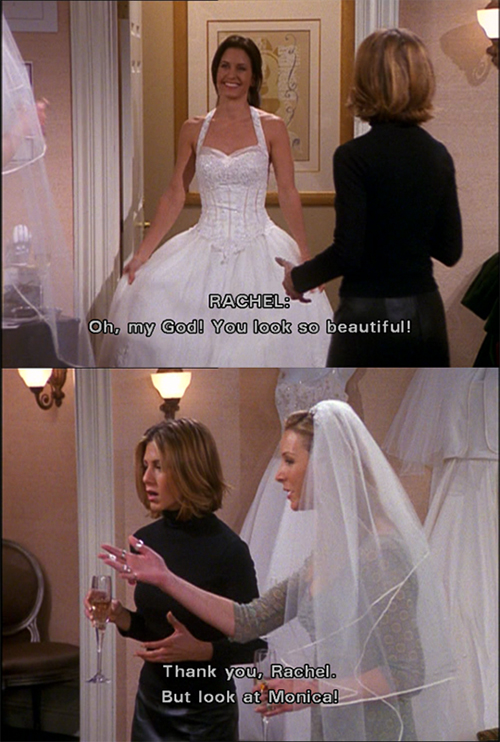 On the days she feels fat, ugly or loserish, it's your duty to tell her how awesome-sauce she actually is.
Now that the 15 amendments of Girl Code are embedded in your mind, follow them to the T.
Girl power for the win!