Ganesh Chaturthi is one of my favorite festivals. The dhol taashe, the dance, the yummy food with festive spirit, there is so much to be excited about. The Lord of new beginnings joins the modern trend with new innovative designs every year.
Here are some of the most innovative designs of idols we have seen so far:
1. Because sometimes your mouse offers a slow ride, hence you pick a bike
2. Ganpati meets Baahubali
3. The Lord of best shots
4. The Anna version of Ganpati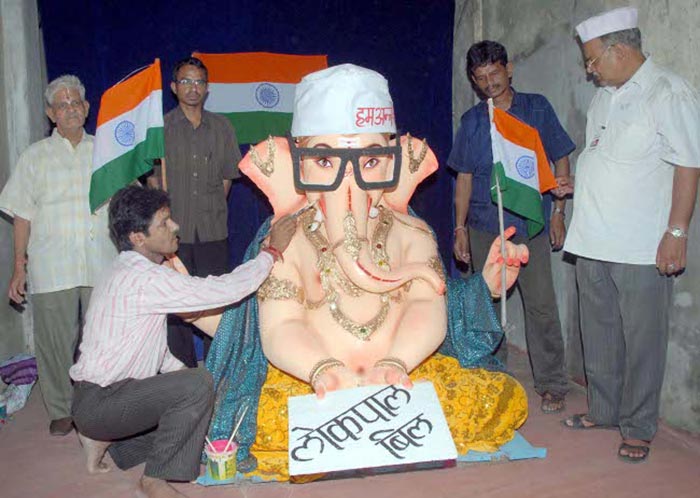 5. Ganpati in the Gabbar style
6. Ganpati joins the common man
7. The minion version of Ganesha idol at home
8. Gabbar Ganesha with his followers
9. But Lord Ganesha is a superhero himself!
10. Ganesha joining the Uppi 2 fans
11. Chal beta selfie le le re!
If you see something similar, or something that you had never seen before, make sure you ping me and share a photograph! 🙂
Ganpati Bappa Morya!