What can be the ideal wedding or engagement venue for any F.R.I.E.N.D.S. fan?
Krunal Desai got down on one knee and proposed to his girlfriend Radha Patel in the true Chandler style. Where?
In Monica's ACTUAL friggin' apartment. And no, we are not kidding you.
Krunal and Radha were on a Friends Fest – a tour by Comedy Central for everyone who wants to experience their favourite show intimately.
Krunal had an awesome brainwave and proposed to Radha when they were in Monica's apartment set. How did it go? See it for yourself!
1.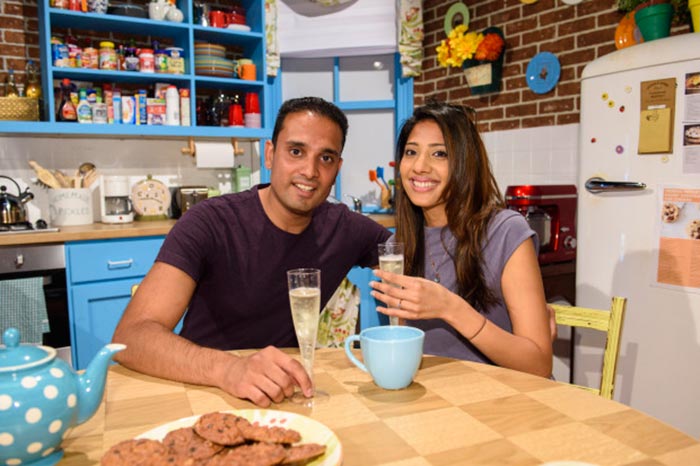 2.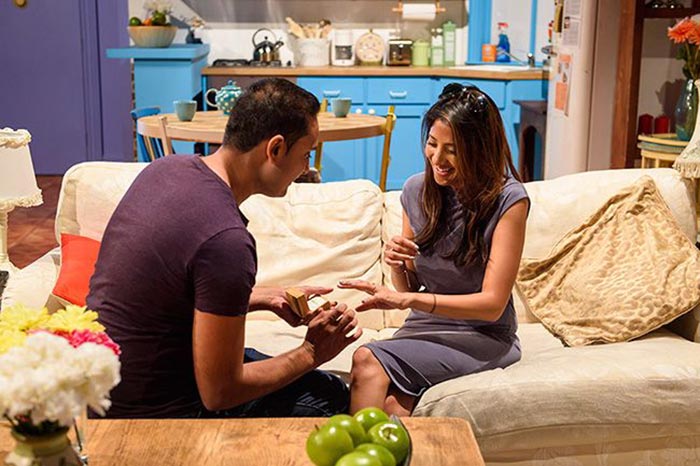 3.
4.
5.
They were called real life Monica and Chandler by their friends because of their awesome chemistry. And by the looks of this video, they are Monica and Chandler goals!
Oh. My. God. It's a #FriendsFest proposal! https://t.co/DAMPzlWRNC

— Comedy Central UK (@ComedyCentralUK) August 30, 2016
Radha sort of expected the proposal, but that did not dull her excitement at all!
"Nothing could top this proposal, it was awesome. As Phoebe would say, he's my lobster!"
Yup. They are each other's lobster all right!
Image and News Source – Metro UK