Everything was going well in my life until frames got back in fashion.
You see, for people who have been wearing glasses ever since the time they learnt how to spell g-l-a-s-s-e-s, this was a complete nightmare. It started when a few biggies made specs look so hot that for a while I believed that I actually looked that good wearing them:
But here's a truth bomb: Social media can lie!
Did Ranveer wear specs when he was getting married? Does Virat wear his glasses while playing cricket? Has Sonam ever walked the ramp wearing glasses? NOPE. It's just for the sake of fashion; because at one point, even they find it annoying!
Coming back to real life, if you're someone who has a vision like that of Paresh Rawal from Hera Pheri, you'll absolutely relate to what I'm about to say.
1. Let me address the elephant in the room – 3D movies. As if 1 frame wasn't enough, now you have to wear 2 to watch a film, 3D glasses over regular glasses, 10 minutes into which you will get a splitting headache.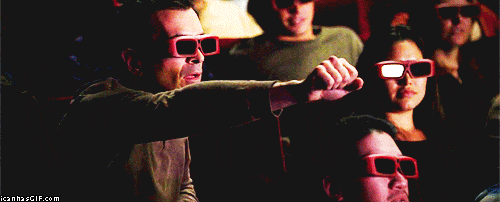 2. While creating me, God thought "Her nose shall be an oil mine in itself!" And BAM! My frames keep slipping down from my sweaty, oily nose.
3. How does one locate their misplaced glasses without wearing glasses? 🤷‍♀️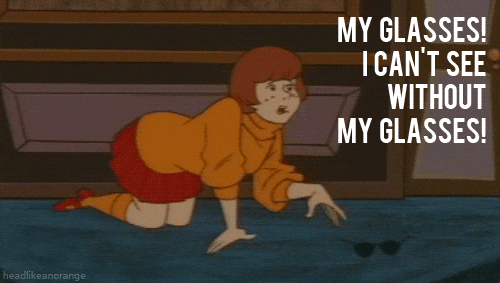 4. What's the point in taking half an hour to do that smokey look if they'll end up hiding behind frames and forever go unnoticed?
5. You step out of an AC cab and hello, foggy frames! Making you completely unable to see the auto-rickshaw coming right at you. And then you die.
6. Please tell me how does one play Holi without glasses?
7. You'll never know what a REAL fashion dilemma feels like till it's wedding season…and you have to wear a lehenga…with your large-framed, leopard print, geeky glasses on.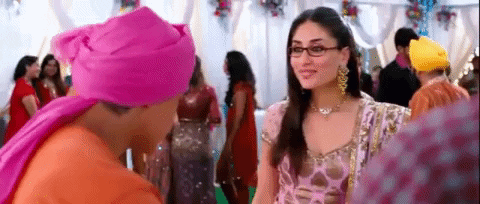 8. You think you look like Naina from Yeh Jawaani Hai Deewani but in reality, you look like this:
Almost on the verge of having a meltdown, I decided to do something I've been willing for years – shift to contact lenses. Previously, I ignored the need for lenses because they were expensive. Today, thankfully, there are affordable options for regular young adults struggling with expenses, Bausch and Lomb's iconnect for example. They are monthly-disposable, pocket-friendly and comfortable to wear.
It's 2019 and we have so many better alternatives that can solve our problems. We have one life…and we need to be able to sip our coffees without our vision getting compromised!