A meal is not composed of a single taste. You have to introduce your taste buds to a lot of tangy, spicy and boring flavours before finally getting your hands on the dessert. So is the case with life.
Success doesn't knock on your door the second you pass out from school. You have to earn it, just like the following famous people, who had the unanimously loved Mc Donald's as their workstation during their days of struggle.
And today, they are well-known faces coming from various fields ranging from e-commerce to Hollywood to the US politics.
1. James Franco- McDonald's came in his life when he had no one else
The actor who is now famously known for becoming the character he plays, even off-screen, worked as a late-night employee at McDonald's to support himself when his parents refused to do so. He was a college drop out at that time. While an employee at McD, the actor in him was budding out when he used to practise accents on customers. In 2015 Washington Post editorial, he was quoted saying, "McDonald's was there for me when no one else was."
2. Rachel McAdams: The gracious actress worked at McDonald's for three years during her summer holidays
Actually, her sister and brother also worked there, with her sister being her manager.
3. Shania Twain: The famous country singer worked at McDonald's during her high-school days
One of the best-selling artists of all time, Twain's days of struggle took flight when she was just a child. She started to help her family pay bills by singing at bars when she was just 8. She worked at a McDonald's in Ontario when she was in high-school.
4. Paul Ryan: The House Speaker of the USA who once flipped burgers
The current speaker of the US House of Representatives worked as a McD employee while growing up during high-school days. In one of his campaigns during 2012, he said,
"but when I was growing up, you know, when I was flippin' burgers at McDonald's, when I was standing in front of that big Hobart machine washing dishes or waiting tables, I never thought of myself as stuck in some station in life. I thought to myself, I'm the American dream on a path and journey so that I can find happiness however I can find it myself."
5. Andie MacDowell: The Hollywood starlet was a teenager when she worked at McDondald's
She worked at Pizza Hut too.
6. Carl Lewis: The Olympian athlete with 9 Gold medals first learnt about racing through at McDonald's
He also featured in a 1996 commercial for the food chain, in which he referred to his McD job as his, "first race around the clock."
7. Sharon Stone: The actress's role was of a cashier at McD before she got a modelling contract at age 19
8. Jeff Bezos: The CEO of Amazon.com worked as a "grill man" at McDonald's Miami branch
Now the CEO of the largest Internet-based retailer in the USA, Jeff Bezos worked as a cook in McDonald's Miami branch during his high-school days during the summer of 1980.
"My first week on the job, a five-gallon, wall-mounted ketchup dispenser got stuck open in the kitchen and dumped a prodigious quantity of ketchup into every hard-to-reach kitchen crevice. Since I was the new guy, they handed me the cleaning solution and said, 'Get going!'"
9. Andrew Dornenburg: He is now a James Beard Award-winning author of culinary books
Along with wife Karen A. Page, Dornenburg is an award-winning author of several cookbooks. In the past, though, he received his first pay cheque at a local McDonald's where his manager thought he was too slow for flipping burgers, and so made him work at the cash-register.
10. Jay Leno: The American comedian used to be a hamburger fryer at McDonald's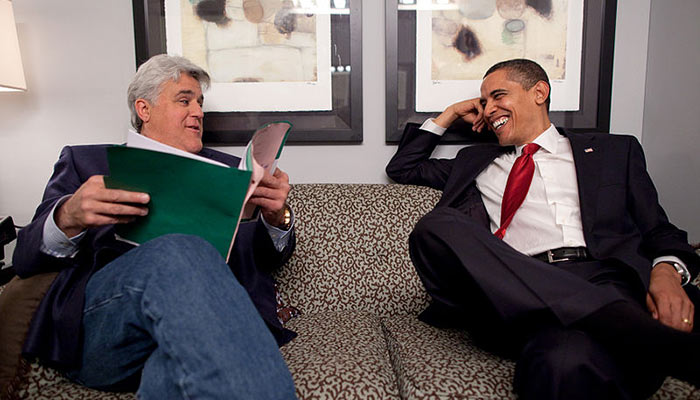 He is now an American comedian, actor, writer, producer, voice actor, and television host of the primetime talk show, "The Jay Leno Show".
11. Pink: The famous American singer and songwriter used to be a drive-through girl at McDonald's
Moreover, she also worked at Pizza Hut, and Wendy's, in Pennsylvania, before moving to Los Angeles.
12. Seal: A Grammy-award winning British singer and songwriter was a McD employee, who reportedly described it as "the worst job I ever had."
13. Andrew Card: George W. Bush's former Chief of Staff saw McD as a "great equalizer" when he worked there
Andrew Card worked at a South Carolina McD in 1967. To an author Cody Teets, Card said, "I remember thinking that McDonald's was unique as a great equalizer. Wealthy and poor, black and white all came to McDonald's and stood in the same lines and sat at the same booths."
Lesson learned- If you possess the virtues of patience, hope, and the willingness to put your best foot forward, no matter the adversities, you WILL reach there.