Not a day goes by when the order of the day is not unusual. In fact, just when I convince myself that it cannot get any bizarre, something, from some corner of the inter-web, shows up looking like, 'Nitish Kumar Resigns And Takes Oath As Bihar CM Again In Less Than 24 Hours.'
But, unfortunately, not everything gives us a chance to break out with laughter.
According to a report in EiSamay, a woman who was driving under the influence of alcohol hit a divider and driving in the late hours of the night. 
Reports suggest that the middle-aged woman hit a divider on the bypass at Chingrighata Mor in Kolkata. She was accompanied by another man and a woman in the car.
It all apparently transpired when she allegedly abused and assaulted a taxi driver who came to her help.
However, that wasn't it. She then went on to embrace and kiss the traffic cop who rushed to the accident site, to her help.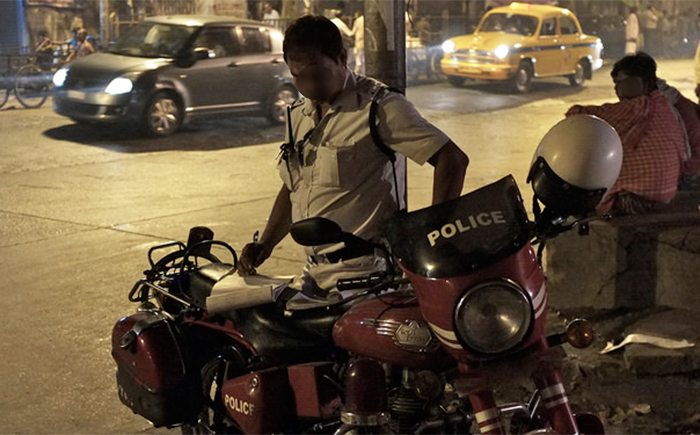 Needless to say, the home-guard had to take the help of a local lady to get the drunk woman to the nearest police station. Not your regular newspaper stuff but it was definitely a night to remember!