It's a nice sunny day. You're up early and feeling fresh. You get changed into your workout clothes to go to the gym. You get your bicycle out and start to pedal on to the main street that will take you to the gym. And just as you turn the corner, a dog comes running out of nowhere, barking like a feral hound after you, intent to chase you down.
I'm sure almost all of us have gone through this 'hounding' experience at some point in our lives. But have you ever wondered why this is the case? Well, someone at Quora did all of us a favour by doing that.
So why DO dogs chase after and bark at passing cars anyway? Because they are territorial.
Dogs will piss on the rims of car tires and other objects in their territory to mark it. And the dogs that belong to this territory recognise each other by their scents. So when an alien scent hits them, they become defensive and want to remove the intruder as soon as possible.
Dogs chase cars that pass by them because they might be carrying the scent of an outsider and they think that they're driving away the intruder.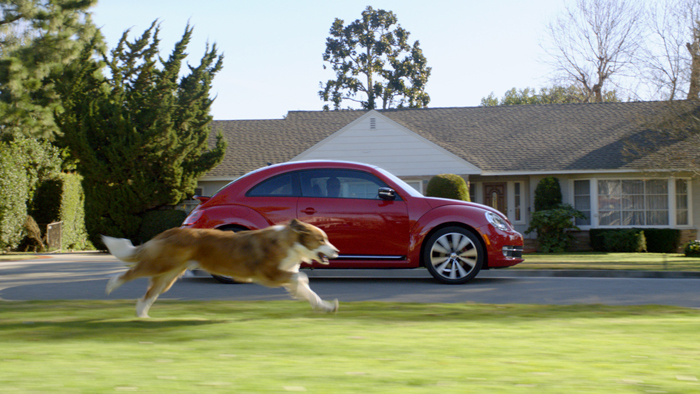 Giving chase is an inborn instinct in dogs, which gives them their acute sense of smell for the same purpose and also the thrill of the chase. You will notice that they chase cars only to a certain distance, that is most probably the end of the boundary of their territory and (in their minds) they have successfully driven away the intruder.
Another possible explanation would be revenge or aggression against something that would've hurt them or a dog from their pack.
If a passing car would have killed or hurt a member of their pack, the dogs would get extremely defensive and whenever the car with the same scent would pass, they would bark at it for confrontation, or chase it for driving it away for good.
Dogs also chase because of their 'predatory aggression,' which is their instinctive reaction to anything that goes away from them at a certain speed, because their species is programmed with 'hunting' down anything that seems to escape them.
Whether they're just being playful, or are angry, it is best to keep a good distance between yourself and a dog who is unknown.
---
Source: Quora
Cover image source