As desi kids, we can never escape these two things – class teacher ki scolding and mummy ki maar. And when it comes to mummy ki maar, there are certain stereotypes that almost every desi mother abides by.
For example, many Indian mothers have different kinds of punishment for different situations. She has a variety of 'weapons' she can choose from, whichever suits her mood. On some days, her choice of weapon were the mighty ghar ke chappal. On other days, only her round boggling eyes would suffice.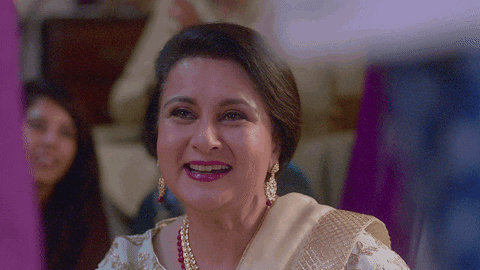 Desi people online have been discussing the various weapons which were chosen by their mothers to punish them. It started when an IPS Officer tweeted a picture of household items like belan and jharu and asked others which item did their mother use to discipline them.
आपकी मम्मी का पसंदीदा हथियार कौन सा है?

बचपन मे माँ की मार सबको पड़ी है.#BeHonest 😅#MothersDayQuiz pic.twitter.com/0cbhtOrati

— Dipanshu Kabra (@ipskabra) May 9, 2021
From chimta to hand-fan, people online had different answers!
Ek kam hai ji … chimta pic.twitter.com/fQCnYCLzeQ

— Rohitt Saxena 🇮🇳🇮🇳🇮🇳🇮🇳 (@merohittsaxena) May 9, 2021
Meri maa ki ankhein hi bahut thi

— Meenakshi Joshi मीनाक्षी जोशी (@IMinakshiJoshi) May 9, 2021
When I was still a kid and would get thrashed just about everyday, I thought that the broom was an instrument of pain! All I knew was that when my mom brought out the broom, it was time for a royal beating. pic.twitter.com/5ujZpcY349

— Akki (@KeepitDopeAkki) May 9, 2021
Comb in my case… don't know why seriously

— Kishan🔜 (@KishanNathani7) May 10, 2021
"Jo marzi karo, mujhse mat poocho"

— Tanvi Vij (@tanvivij92) May 9, 2021
For Bengalis in the early 90's, with less electrification in rural areas, this weapon was like AK-47 for all the Mothers.😊😊😊 pic.twitter.com/URPpbOcuKd

— Abir Chanda (@AbirChanda9) May 9, 2021
Gola laathi is missing sir. Wohi tha

— Seema Sindhu (@SeemaSindhu) May 9, 2021
Ye milta tha.. galati krne par aur dusre ka bhi gussa ka nidan bhi hota tha..❤️❤️ pic.twitter.com/vMaxS6EpLR

— Harsh Ranjan 🇮🇳 (@Hranjan5Harsh) May 10, 2021
Where is badminton racket https://t.co/2qHDrEpGCY

— kingsking🇮🇳 (@RoshanS56300773) May 10, 2021
Kuch bhi, jo hath mil jata tha 😄😄 https://t.co/pZwoWLQVaB

— Manish Kr. Keshari (@MANISH0657K) May 10, 2021
No matter how scary these seemed back then, Mummy ki haath ki maar is the only reason why I have an iota of discipline in myself!