The life of a party is not actually a person, it is the music. The music ultimately decides whether people will have a good time, or will they sulk at the overcooked kababs while waiting for something interesting to happen.
Good music is a must at every party, especially weddings, an occasion so happy where nobody will not want to dance!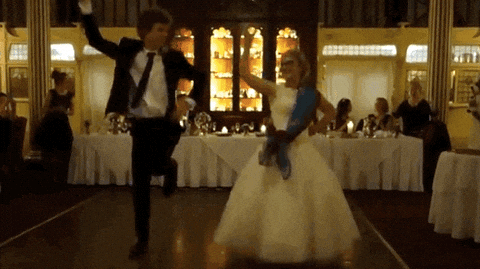 However, while song requests are common at every such DJ-session, fights are relatively uncommon. But this particular Delhi wedding escalated dangerously because of the music.
At a particular wedding in Delhi's Mangolpuri, a 36-year-old woman was shot dead while trying to save her husband who got into a fight with the DJ over the music.
The victim, Sunita Rani was attending her nephew's wedding. Her husband Saajan Rahi got into an argument with Sandeep, the DJ, about the music.
"The issue was over a song to be played by the DJ. Both sides wanted different songs," DCP Kuruvilla revealed.
"After some time, Sandeep and his brother (Akash) came to the table where Sunita and Saajan were eating and started beating him up. One of them took out a gun and pointed it at Saajan. Sunita intervened and was shot at instead," revealed Vishnu Kumar, the victim's brother.
The family revealed that the two brothers also assaulted Sunita's 22-year old daughter.
After chaos broke loose, Sunita was rushed to a nearby hospital where she passed away during treatment.
"Sandeep and Akash were on the run and multiple teams were constituted to apprehend them. On the basis of their movement, a team was rushed to Chandigarh where they were caught unawares," said DCP Kuruvilla.
According to reports, DJ Sandeep and his brother Akash were arrested from Chandigarh and have been registered under IPC section 302 (murder) and sections under the Arms Act.
Who knew fights over music could lead to such a catastrophe!