Remember how as kids, many of us wanted to be like our favourite superheroes? We would wear a mask and tie a dupatta around our necks and pretend to be superheroes on a mission to save the world. We may have grown up, but the fan in us still remains alive and manifests itself in different ways!
However, one fan took his fandom a bit too far! According to TOI, a 33-year-old man living in Delhi has officially changed his name to 'James Bond' as he is a die-hard fan of the super-spy!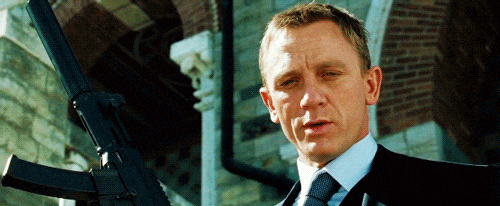 The man, Vikas Kardam, had been contemplating changing his name to 'James Bond' for quite a few months now, despite his friends and colleagues trying to talk him out of it.
"They (colleagues) tried to persuade me into not going ahead with it, but that just strengthened my resolve in doing it. I finally started checking the procedure online and found an office in Rajouri Garden that would facilitate it for me," he said.
Vikas is married and has a 3-year-old daughter. When asked about how his wife reacted to the name-change, he revealed:
"Her first reaction was of shock. She looked at me with anger, didn't utter a word and then left the room. It's been two days since she's spoken to me."
He hasn't told his family yet. He is waiting for the news to spread like wildfire and reach his family on its own!
"I know they will be mad at me. So I am waiting for the news to reach them on its own to avoid the confrontation," Vikas said.
'James Bond' is now waiting to change the details on his Adhaar, PAN card, and other important documents.
"More than my name, Vikas, I felt the name of my favourite star resonated with my personality," he said.
Talk about being a die-hard fan!