There can never be enough words to describe the bravado of the Indian Army or enough "thank you"s for their service. The news of the death of our jawans always leaves us with moist eyes and it was no different for Major Akshay Girish Kumar.
Major Akshay was an officer in the 51 Engineer Regiment and was martyred in Nagrota, Jammu in November'16 after terrorists, disguised in police uniforms, attacked his unit.
Leaving behind his wife Sangeeta and daughter Naina, his family has been struggling with the loss ever since.
However, the family continues to keep alive Major Akshay's spirit and everything he fought for.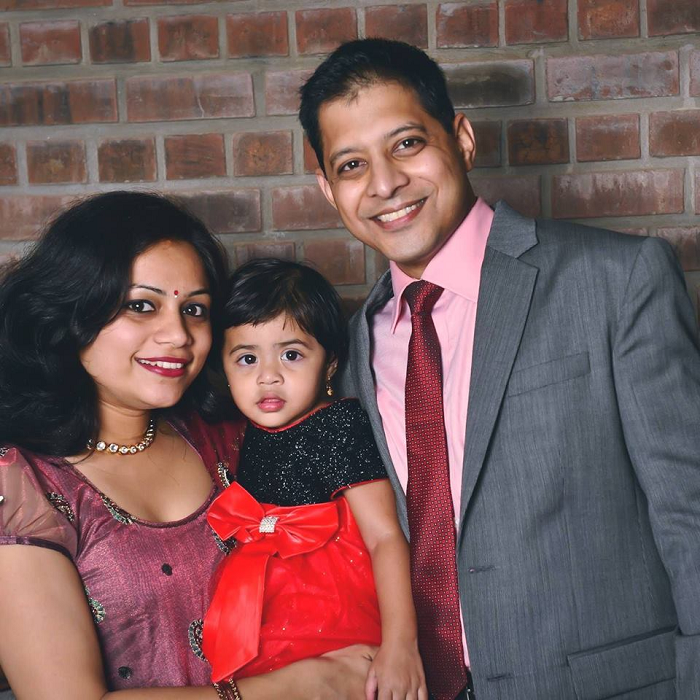 In a recent video posted by Akshay's mother, his 6-year old daughter is seen recalling her father's teaching about the Indian Army and it is brimming with patriotism!
In just a few seconds, little Naina makes us realise what crucial a role the Indian Army plays behind keeping us safe. Starting every sentence with "Army is…" she surely hasn't forgotten any of her father's words.
"Army is to make us love. Army is to fight with bad uncles. Army is to help us not get afraid. Army is some who does Jai Hind to everyone," says Naina in the video.
A year after Akshay's martyrdom, Naina recollects conversations with her papa.

Here she teaches us what 'Army is…'

This random video captures innocence and faith.

Love is an emotion.

Her papa's love for the Army and Countrymen also stays within her.

Jai Hind. @adgpi pic.twitter.com/kWecbp1Tax

— Meghna Girish (@megirish2001) February 11, 2019
The video has touched everyone's heart and Netizens are proud of the Naina with lots of blessings coming her way.
Damn !!!!!

That tug at heart …

— gab.ai/TheCol🇮🇳 (@desertfox61I) February 11, 2019
Dear Ma'am, She's an exact replica of Akshay Sir, both in appearance and values. What a gem you've got. Sir must be proud and so are we.
May Lord Shiva bless and protect her. 🙏🏼

— Nandini Tandon (@NANDlNl) February 11, 2019
I cried a little. I am a father of a 3 years old myself and I can empathize. May Naina achieve best in her life.

— Mayank Yadav (@yadavmayank) February 11, 2019
She looks so much like her brave heart Dad..God bless her 🙏🏻

— Intolerant Swati (@swatrisha) February 11, 2019
Maj Akshay has indeed given her such valuable lessons…The intelligence and equanimity shown by this young child is truly nothing short of amazing!! (And is a lesson in itself 😇)

— Meenakshi Srinivasan 🐠 (@srini_meen) February 11, 2019
A big salute to her .. her mother for courage..And Obviously Big Big salute to her Father.. who is a real hero..
Jai Hind

— Sonia Tyagi (@SimplyDilse) February 11, 2019
https://twitter.com/TBrahman007/status/1094818467172167680
Just 6-years old, Naina remembers by heart all those things that most of us often take for granted. A true daughter of the nation indeed!