Cyanide and happiness is that kind of comic that makes you laugh even though the theme is very dark at times. You laugh even though you are outraged by the things shown in the comic.
When I first started reading them, I wasn't really into dark humor. My types of comics were Asterix and Obelix and Tintin and the usual Marvel and DC superhero kind.
Needless to say, I got quite a good shock when I first read them, not used to the "different" kind of humor they used. I also wondered where they got the guts to write and draw comics like these. Then came the simple answer – they have no editors big publishing houses and newspapers have to filter their content.
And this is why it is one of the best and most successful e-comics on the Internet today.
No holds barred and sometimes complete nonsense that makes you LOL literally.
1. Answering the most difficult questions like a boss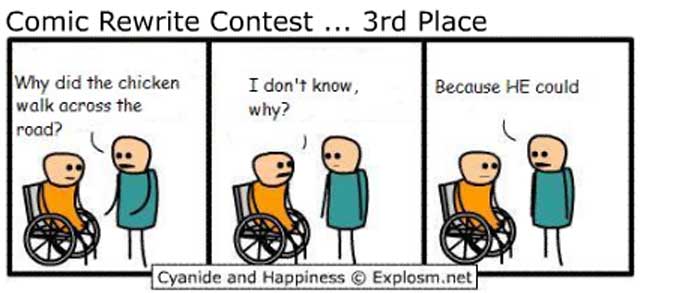 2. Taking things too far
3. Makes us wonder if it is literal or sarcastic all the time

4. *trying so hard not to laugh because I went to a convent school*
5. LOL
6. Sometimes it shows the naked truth of life
7. I do not want to go on that ride. Ever.
8. Father-daughter talks have never been funnier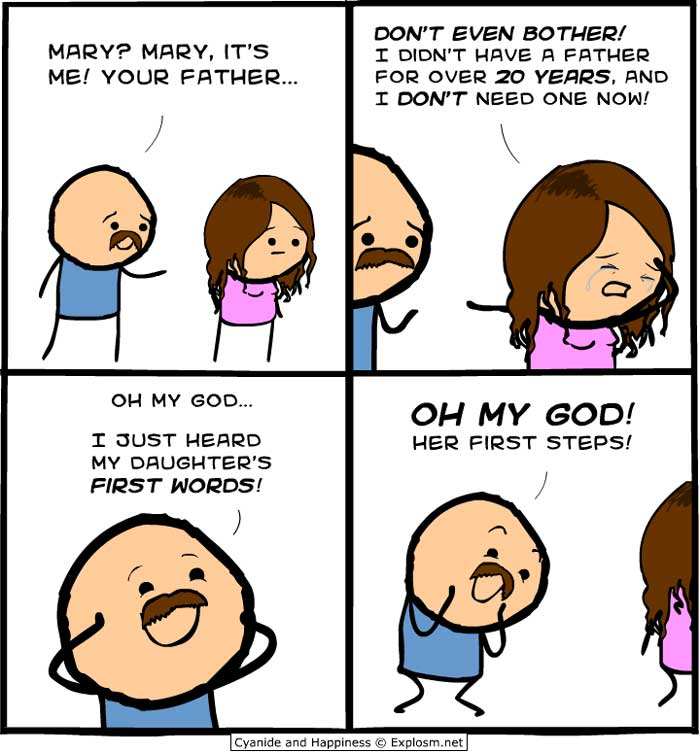 9. We all need those headphones
10. They literally stop at nothing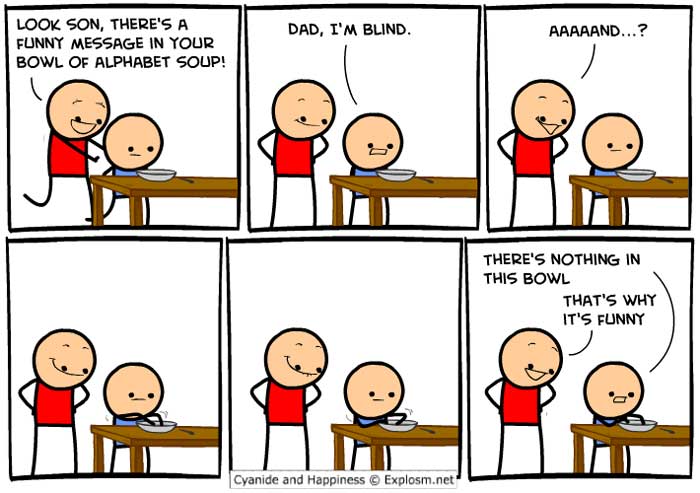 11. Ho ho ho!
12. When the explained women perfectly
13. When the whole family came out of the closet – together
14. When they captured our "I don't give a crap" attitude perfectly

15. Father-son bonding
16. I need that tattoo too!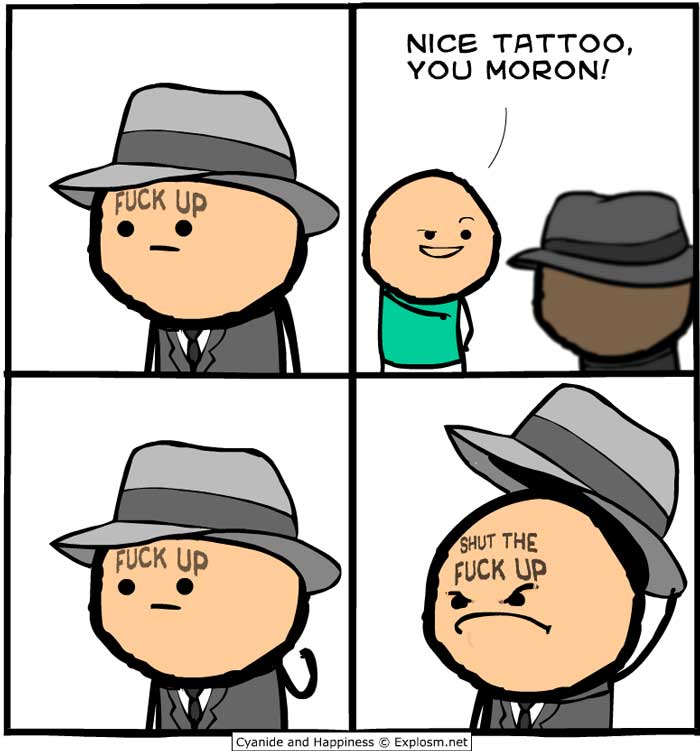 17. Lulz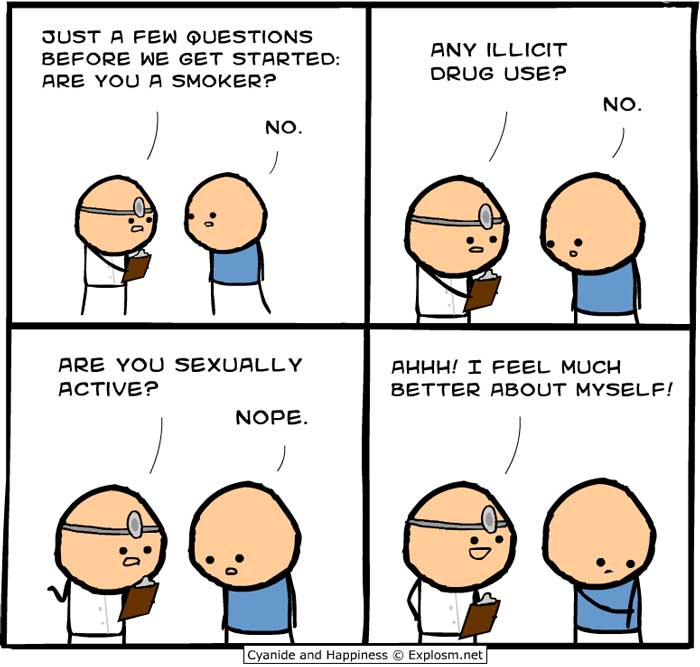 18. A very useful line you can use too
19. No, nothing special
20. Print media is dead
You can check out more of their awesome work here.
Keep LOLing!