With season 6 of the 'Game Of Thrones' series upon us, the GoT fans are already getting frenzy. The show has managed to captivate the audience with its tales of war, lust and politics. But the one thing that makes the show absolutely brilliant is its exotic locations.
A couple, who is a diehard GoT fan, visited Croatia and traced the filming locations of this epic series and they wanted to share the result of their 'scene-hunt' with everyone.
So, let's see what places they visited:
1. Fort Lovrijenac (Dubrovnik) – Red Keep (King's Landing)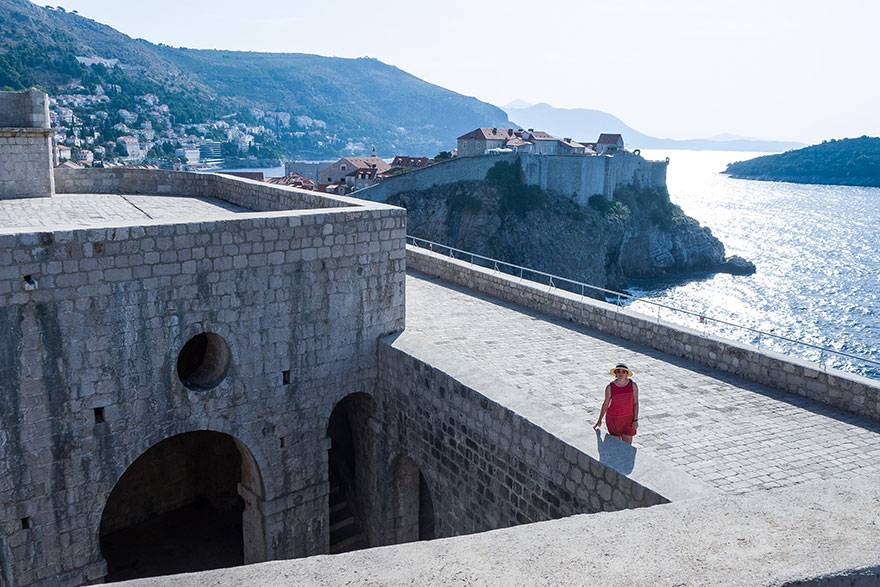 2. Outside the Walls of Dubrovnik Old Town…
3. When Daenerys was looking for her dragons
4. The Great Sept Of Baelor in King's Landing was shot at the Baroque Staircase in Dubrovnik.
5. The scene where Peter talks to Sansa Stark…
6. The scene where the Sparrows preached.
7. Cersei Lannister's walk of shame took place at the Baroque staircase.
8. Another shot of the famous scene…
9. When the Fortress of Kliss became the city of Meereen.
10. Remember the scene at the Gardens of Red Keep?  It was shot at Trsteno Arboretum.
11. House of the Undying as Minceta Tower (Dubrovnik's wall)
12. Remember the majestic throne room of Daenerys? Well, have a look at the real one!
13. The Slave Rebellion scene was shot at Papaliceva Street in Split.
14. This is the epic place where dragons were let. It's The Basement of Diocletian's Palace (Split).
I'll sum up the reaction for you – WOOOOAAAAAHHHHHH!!! These legendary locations will evoke a serious dose of wanderlust.
Are you booking tickets to Croatia already? Yeah, me too. 😀
H/T: Bored Panda