Agathiyan studies in class 7 in a local school of Thethakudi village in Nagapattinam district, Chennai. He would call in sick to school very often and his health kept on deteriorating. His school friends, Vassegaran, Rahul, Naveenraj and Harish worried about his well-being decided to do something. 
The reason Agathiyan would fell ill so ordinarily was poor health sanitation facilities at home. Seeing this, all four friends took up the task of actually constructing a toilet for him.
Agathiyan, was suffering from skin diseases and unexplained scars on his body due to indecent sanitation.
Their class teacher Mr. Berryman was very supportive of the kids and asked them to conduct a rally on independence day for two purposes. One, to help raise awareness in the entire village and two, to collect sufficient funds to build a toilet.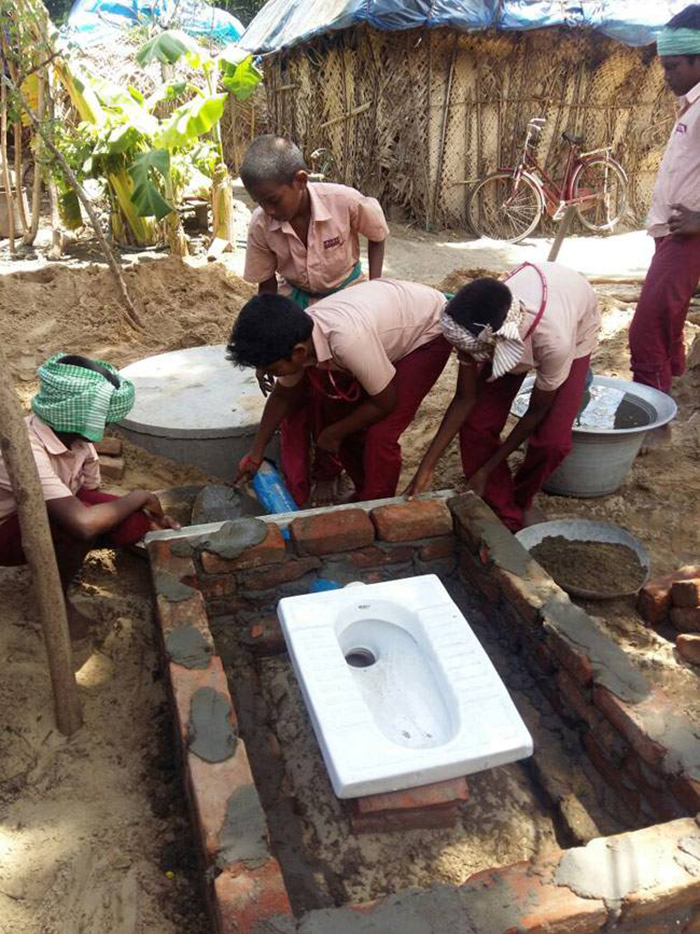 The kids did everything by themselves and they set an example for everyone who will come across their story.
According to UNICEF, 814 million people do not have an access to proper sanitation in India. It is a wake-up call for all of us who are willing to make a change.
A big shout out to all the four friends and their class teacher to take an initiative to make their village better, it's all in the small acts.
If children can do it, so can we.
News Source: IndiaToday