As we all know, AR Rahman recently had a concert at the SSE Arena, Wembley in the United Kingdom. But the most bizarre thing happened when a few Indians walked out of the concert and ranted on Twitter about how it was wrong of AR Rahman to sing Tamil songs at a concert named "Netru, Indru, Naalai".
I'm pleased to announce "Netru Indru Nalai" on the 8th of July at the SSE Arena, Wembley.

Thank you for your… https://t.co/FINBvhJcFB

— A.R.Rahman (@arrahman) March 16, 2017
It started with a lot of senseless Tweets for very strange reasons.
#ARRahman very disapointed with the concert tonight in Wembley. Waited for a very long time to be disappointed. Not expected from a legend

— Archana Sawant (@archana_ssawant) July 8, 2017
#ARRahman concert: Never seen so much #dissapointment & #masswalkouts. Approx 1% of songs in Hindi. #ssearena filled on #falseadvertising

— Gautam Vaidya (@gautamvaidya) July 8, 2017
A lot of people stood up for AR Rahman, but these 4 tweets by singer Chinmayi aptly point out the hypocrisy of these so called 'fans' who decided to insult an artist by walking out of his gig because he chose to sing in some other language.
She started with pointing out how every Indian was in line to take credit when Mr. Rahman was winning international acclaim.
When Rahman sir wins 2 Oscars and creates history, he is "An Indian", but 7-8 Tamil gaane kya gaa liye aap naraaz hote ho. What yaar?

— Chinmayi Sripaada (@Chinmayi) July 14, 2017
She also stated the obvious fact that the name of the concert clearly suggested that there will be Tamil music. And, it still had a majority of Hindi songs.
The show was called 'Netru Indru Naalai', had 65% Hindi songs (Set List is out there). Music knows no boundaries / language.

— Chinmayi Sripaada (@Chinmayi) July 14, 2017
She also questioned the irrational aversion people have towards Tamil.
Chase the American dream, your kids can Spanish; Live in the UK that once colonised India – but cry foul when a when you hear Tamil songs

— Chinmayi Sripaada (@Chinmayi) July 14, 2017
And the last tweet took the cake. She perfectly described how India is not a monolingual nation and people should stop perceiving it as one.
And finally, pic.twitter.com/pLUL7w2Hmg

— Chinmayi Sripaada (@Chinmayi) July 14, 2017
That's how you win an argument with absolute class.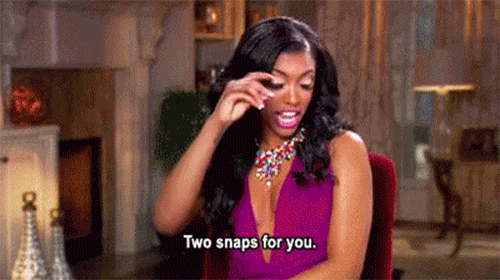 You go, girl!