Remember when we told you that the new LED lights fitted uniforms that the Kolkata police introduced to avoid accidents in the smog-ridden city? I know that's a lot of words for a single sentence, but such was the euphoria! The joy that our brave cops can now ably brave dark nights of patrolling.
But while India and Indians are happy with the latest 'advancement', China has gone ahead and done it Bond Style. If you're not a movie maverick, let me tell you're in for a surprise.
According to Hindustan Times, police in China is now using dark sunglasses equipped with facial recognition technology to spot and scan criminal suspects in a crowd.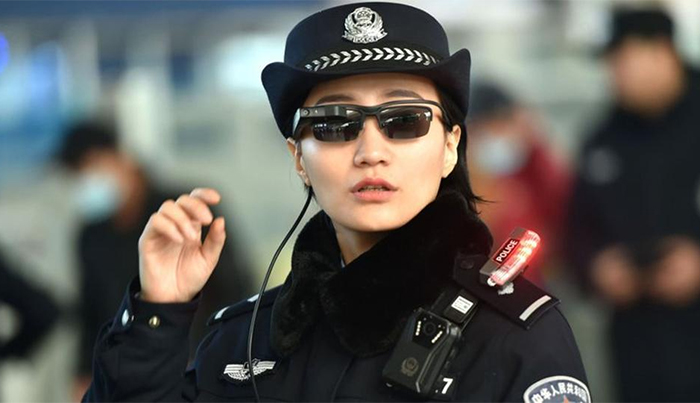 Personnel who are using the glasses have been deployed at busy train stations in Central China's Henan Province to screen large numbers of travellers for wanted criminals, ahead of the Chinese New Year. Reportedly, the police, armed with the tech, can almost instantly view an individual's personal details, including name, ethnicity, gender and address.
How? Well, according to various reports, the wearables which resemble Google Glass, are linked to a central database which contains details of criminal records.
Zhang Xiaolei, from the Henan government's department of public security, told the Global Times tabloid, 
"The facial information captured by the glasses will be sent back to a database for comparison with the information of suspects on the wanted list."
The app allows access to the database that also provides information on whether the suspect is on the run from police and even their recent Internet history.
In fact, various reports also state that the breakthrough has helped the police nab around arrested seven people who were suspected of being involved in kidnapping and hit-and-run cases. They have also held another 26 people who were using fake identification cards.
Given that the lunar new year is one of the busiest travel periods in China where more than 389 million train trips are expected, the ambitious plan to augment the use of augmented reality (AR) and Big Data could work wonders for China and its population. Wonder when we, the second in line for population, will be able to take that leap?