Ahead of the Republic Day, stories of patriotism flood our media. People who have gone beyond the call of duty and risked their lives for the sake of others, that's true courage.
This year, 18 courageous kids have been selected from different parts of the country to be given the National Bravery award 2018. They have shown bravery beyond their years and will be receiving their awards from the Prime Minister on the eve of Republic Day.
And we've got the inspiring stories of some of them for you.
1. F Lalchhandama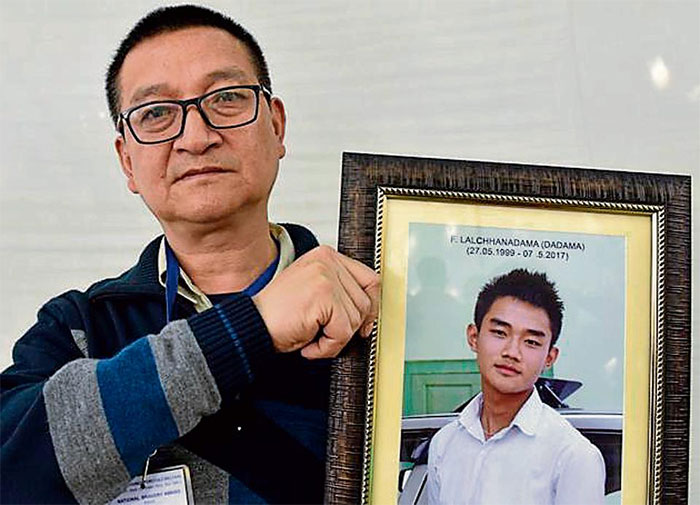 L Lalchhandama's father, F Lalmalsawma was the only one holding a portrait of his son during a press conference, reports Hindustan Times. The 17-year-old lost his life trying to save his friend from drowning in a river.
His father also said that the little boy had once seen a martyr coming home on TV and asked him how he would react if he ever died. His father who is sub-divisional agriculture officer from Mizoram told him,
"I had told him then that if he lost his life for the country, or helping a friend or saving anyone, I would not cry. I would salute him."
2. Betshwajohn Peinlang
The 14-year-old from Meghalaya will get the Bapu Gadhianvi Award for saving his younger sibling from a burning hut.
3. Mamata Dalai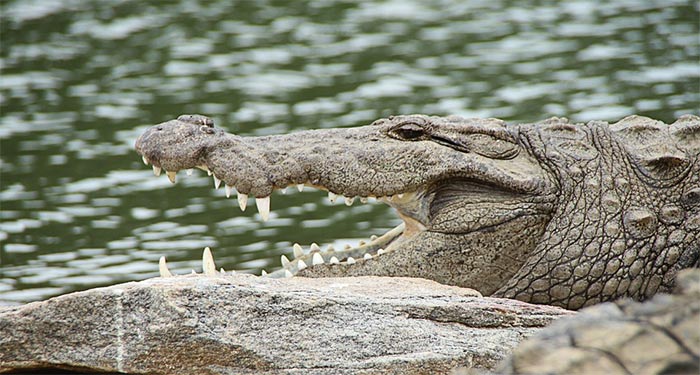 The seven-year-old child will also be receiving the Bapu Gadhianvi Award for saving her older sister from the jaws of a crocodile.
4. Sebastian Vincent
The Kerala boy showed the extreme courage that maybe many of us adults also would not have in a scary situation like this. The 13-year-old rescued his friend who was stuck under his overturned bicycle on a railway track with a train headed towards them.
Talking about the incident he said, "I was not sacred, even when I saw the train coming towards me. I was just concentrating on saving my friend. It is only now, when I think back, I realise how scary it all was."
5. Nazia
This IAS aspirant from Agra is not new to bravery awards. In 2015 when she was in Class 10, she had saved a young girl who was being abducted by two men in her area. She knocked one of the men off the bike by grabbing his collar. And she held on to the girl's frock and managed to pull her off. She was celebrated by getting the Rani Laxmibai Bravery Award from her state government.
Now as an 18-year-old BA student she has helped in reporting and gathering evidence against a gambling and betting racket in her area. She did it despite the threats on her life as well as that of her family.
6. Laxmi Yadav
Laxmi was 15 when three men abducted her with the intention of sexual assault. She pushed them away and ran to the police station. The firey girl said, "Girls should not be scared. If we are harassed, we need to raise the loudest voices. If we keep silent, they (the perpetrators) will feel emboldened."
7. Karanbeer Singh
This Punjab boy will be receiving the Sanjay Chopra Award for having saved 15 children from his school bus that had toppled into an open drain.
8. Netravati M Chavan
Netravati from Karnataka will be receiving the award posthumously. He risked his own life and saved the life of a 10-year-old drowning in the river.
These children have proved that age is just a number. Maturity and bravery come from within and there isn't an age stamped on either of these things. In turbulent situations, these kids chose to fight instead of flight and that's what makes them true national heroes. And we salute them for it!