Lok Sabha introduced a programme, Saansad Adarsh Gram Yojana (SAGY), where in every Lok Sabha member had to take on a village and lead it to development by 2016. This rural development scheme worked wonders for Chikhli, a quaint village in Gujarat.
The MP, C R Paatil, kicked off his work with street cleaning drives, making himself an active participant along with the village volunteers.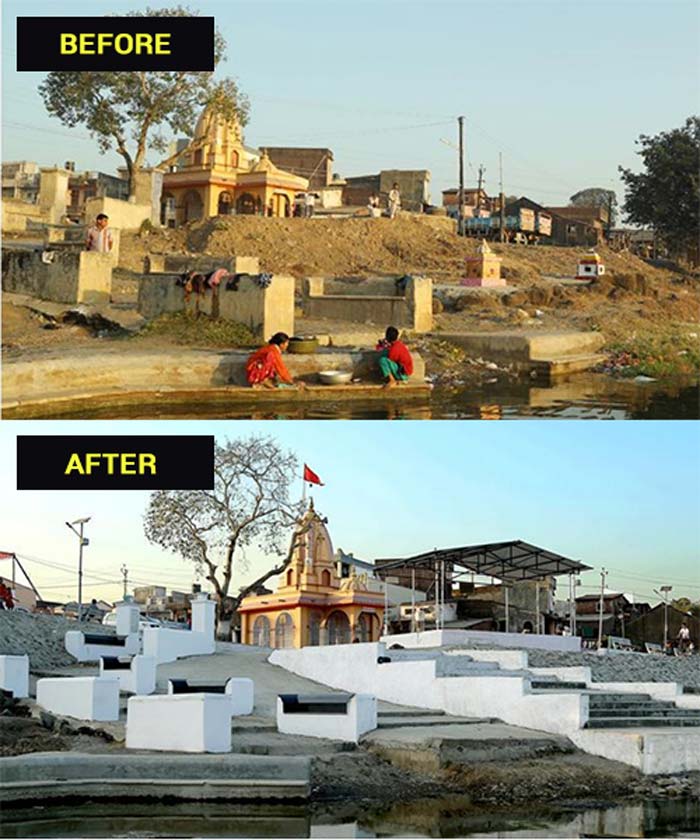 "A gram sabha was organised in presence of local administration to discuss possible development works required in the village. Later I also sat with village farmers and teachers. In total, works worth 19 crore were identified," he informed Governance Now.
He build 380 toilets, set up paver block flooring, waste collection bins and solar street lights in recreational areas.
This included transforming the riverfront area, which changed radically during this course of development. He widened narrow streets and improved teh sanitation situation ten fold. He continued on his challenging journey despite the villagers initial resistance, "It took time to convince the dwellers to cede spaces they occupied in front of their houses and lay out paver blocks. Once they understood the whole idea of SAGY they cooperated with us," stated a volunteer.
He made provision for a modern aganwadi centre, a bus stop, a library, a diagnosis machine for the Rotary Eye Hospital
He didn't just stop there, he also paid careful attention to the infrastructure of education and health and brought about some positive changes to both.
This village with 6953 population, has gotten the attention it deserves.
And now we're hoping the other villages see the light of development soon. 
News Source: Governance News