The lengths that scorned lovers will go to in order to fulfil their twisted revenge fantasies can make us question their humanity. This morning, the people of Chennai woke up to one such horrific tragedy.
Last night, a 21-year-old Chennai woman was burnt alive at the doorstep of her home by her stalker for rejecting his marriage proposal.
The woman was an engineer named S. Induja and the culprit was her ex-classmate, Akash, who had been stalking her for a month. As per recent reports, Akash, who is a science graduate, has been arrested.
The gory incident occurred at around 8.45 pm last night, when Akash went to Induja's home in Adambakkam and was refused entry to see her.
According to NDTV, the victim's father wasn't home, but her mother, Renuka and younger sister, Nivedita were present when Akash arrived at their doorstep and demanded to speak to Induja.
However, the family stopped him.
Akash then splashed petrol on Induja and used a lighter to set her ablaze.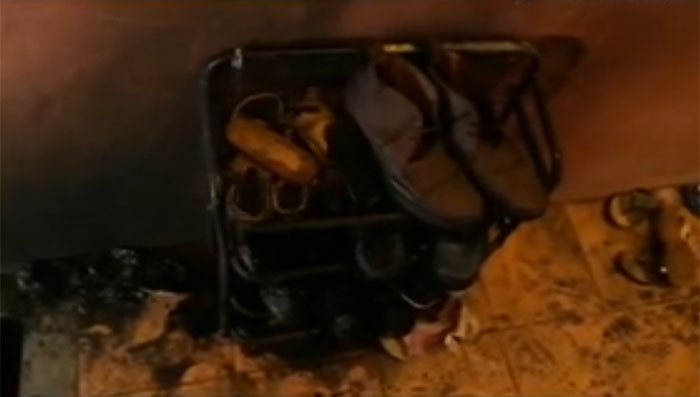 Induja's family too fell victim to his scorned rage as they tried to save her.
Upon hearing cries, neighbours rushed to call an ambulance, which they claim arrived after 40 minutes. The mother has suffered 49% burns, while the sister is in ICU at the Kilpauk Medical Hospital, according to News18.
Preliminary reports reveal that the stories of Induja's family and scorned ex-lover Akash do not concur.
The victim's uncle, who spoke to the media, said that Akash knew about Induja's father was working abroad and therefore was not at home, which is why he came to the house.
"Initially, they didn't open the door, but Akash insisted that he would only to talk to Induja. When they opened the door, he poured petrol on Induja and set them on fire and fled the spot."
However, Akash has been humming a different tune entirely. He told the police that he and Induja were in a relationship and were planning to get married.
Whatever be the truth, but condemning someone who you claim to love to such a gruesome and painful death is a monstrous act that can never be justified.
The family has already lost a member while the other two are fighting for their lives. Let us hope that they at least get the respite of justice.