India….India! *clap-clap-clap*
This remains the classic mantra whenever we want to express our sentiments and cheer our team at the same the time. Isn't that an epic feeling? Damn, right it is. But we, the desis, love to do things our own way. So, we have our own ways of cheering the team which are downright awesome.
Now that the quest to bag the ICC Champions Trophy has begun, we have really high hopes pinned on our cricket team. And, we are going into the C'mon Team Indiaaaa mode. Wondering how can you too go into that mode? Here's how.
1. Jersey jaisi koi nahi! For every match, bring out that lucky jersey which is a match-winner.
This year's Team India jersey is very swanky in looks and any cric-fanatic would kill to have it in the closet.
2. Or… Dress up crazily in Indian colours or paint your faces. Just be ready to bleed blue!
3. Chant karke dekho yaar! If you have a better chant than 'India… India', then go for it. Or even better, if you can invent new ones.
4. Clear your schedule and make sure you are in front of a TV set or have made the necessary arrangement to watch it on your phone.
5. A tweet here, a post there and a snap everywhere. Before the match, let the world know of your excitement levels and share the cheer.
6. Oh! How can we forget to join our players on social media platform in cheering out loud?
You give your best shout, we will give our best shot at winning the trophy.Cheer for India with Selfie Expert. #OPPOF3 #CT17SelfieExpert pic.twitter.com/FeLRMeyUC3

— ajinkyarahane88 (@ajinkyarahane88) June 3, 2017
We're geared up for the ICC Champions Trophy' 17. Are u?
Check out this lovely group selfie by #OPPOF3 Black Edition#CT17SelfieExpert pic.twitter.com/qUw6B1GL1f

— Shikhar Dhawan (@SDhawan25) June 2, 2017
Check out our cool group selfie by the #OPPOF3 Black Edition. All set for the ICC Champions Trophy'17. Totally excited! #CT17SelfieExpert pic.twitter.com/knqMcUOLgm

— Umesh Yaadav (@y_umesh) June 2, 2017
Shikhar Dhawan, Umesh Yadav, Ajinkya Rahane and others are all excited for the ongoing ICC Champions Trophy '17. Then, how can we not be all psyched up?
7. Click awesome selfies and document Team India's ICC journey this season. When talking about selfies, how can we not do it with THE selfie expert? That too, with the limited edition version of OPPO F3 Black?
Isn't that phone a stunner? And, you can lay hands on it, just make the purchase.
*me*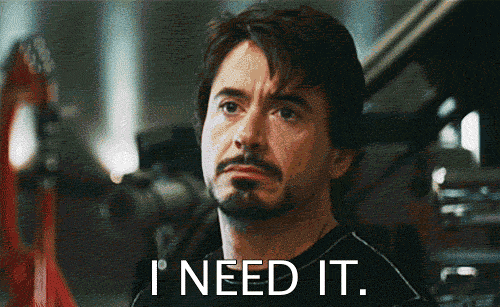 OPPO is taking awesomeness to new levels and sending out Team India a big shoutout for this ICC Champions Trophy season!
You all set to go? We're taking that as a YES!
---
This story is brought to you in association with OPPO