Most of us don't think too much while commenting anywhere on the internet. If we hate a certain politician, we openly critique their policies and mock them for their catchphrases. When an actor makes a bad movie, we show no restraint while bashing them. And if we don't like someone, we hit the block/mute button to prevent a headache.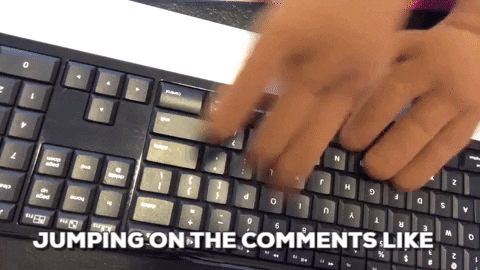 However, things aren't that simple in the United Arab Emirates UAE). In this country, your Facebook comments can take you to jail.
According to BBC, Londoner Laleh Shahravesh was arrested at a Dubai airport for commenting about her ex-husband and his new wife on Facebook. She had said (in Farsi),
"I hope you go under the ground you idiot. Damn you. You left me for this horse."
Ms Shahravesh was married to her ex-husband for 18 years and lived in the UAE for eight months. Then she returned to the UK with her daughter while her ex-husband stayed back, leading to their divorce.
In 2016, Shahravesh's ex-husband got re-married. When she saw photos of his ex-husband and his new wife, she left those above-mentioned comments on Facebook. And since UAE's cyber-crime laws allow people to be jailed for defamatory comments on social media, Shahravesh was arrested.
A campaign group called Detained in Dubai said that Ms Shahravesh could be sentenced to up to two years in prison or fined around Rs 45 lakh (£50,000), even though she had commented from the UK.
Ms Shahravesh was in Dubai with her daughter, to attend her ex-husband's funeral, who had died of a heart attack. But that trip was cut short thanks to her ex-husband's new wife since she was the one who had reported the comments.
Ms Shahravesh's 14-year-old daughter had to fly back home on her own. The chief executive of Detained in Dubai, Radha Stirling, said that all Shahravesh's daughter wants is to be reunited with her mother.
According to Stirling, her organisation and the Foreign Office (FC) has asked Ms Shahravesh to withdraw her complaint. However, she has refused to do so. As of now, she has been bailed, but her passport has been confiscated and she's living in a hotel. Her daughter has put together an appeal. And Stirling has accused the FCO of failing to adequately warn tourists about UAE's cyber laws, who have assured that they're supporting Ms Shahravesh and contacting UAE authorities regarding her case.
Representative Cover Image Source: 1, 2