If all goes well in Brazil, then it will be in the news one more time after the Olympics, but this time for a completely different kind of sport.
Entrepreneurs in Brazil are planning to 'come up' with (yes, pun-intended) the world's first-ever sex theme amusement park, and guess what? Adults only!
The park will be built near the city of Piracicaba, about two hours' drive from São Paulo, and hopefully, should be open by 2018.
The project is already raising debates due to the fact that it might reduce clientele for the Carnival of Brazil that already sees a public display of sexuality.
Matheus Erler, a member of the Christian Socialist Party says, "We cannot be known as the capital of sex."
But coming back to the park, here are the 'main attractions' of the park:
Access to erotic games (for people above 18 obviously)
A sex shop
A 7-D cinema that gives a full experienced that includes vibrations and temperature vibrations
A Nudist pool
An erotic museum
And a hotel… for you know what
Sounds like fun, right? This is what the park might look like. But obviously, NO SEX IS ALLOWED on the premises
Mauro Morata, who is leading the project says, "This won't be a place for nuns, but it's not like we're trying to recreate Sodom and Gomorrah. If attendees want to take things to another level, they can go to a nearby motel – which we will operate."
Nonetheless, Mr. Morata. You already have some of us excited.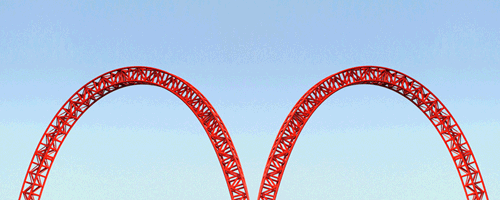 So is Brazil on the list in 2018?
News Source: Business Insider, New York Times
Cover Image Source