We have come across many cute videos of kids that have never failed to brighten our day. For instance, the adorable haircut boy who warned his barber by innocently yelling at him, or how 2 kids had a cheeky take on covid when they said, "7 saal school bandh karna pade toh balidaan hum denge".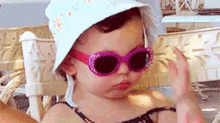 Recently, a clip of another grumpy little boy has surfaced on Twitter, where he throws tantrums as he's not able to have a burger. He is seen getting angry at a woman who is off-camera and teasing him while enjoying her burger. He says, "Mere se baat nhi karo" to which she replies, "Bhai toh chodho nah tum nahi khao na burger mai he kha lungi sirf. Tum dekh lena mereko sirf." To this, the boy replies, "Mai burger bhi nhi dekhunga, sahi hai?"
Check it out:
Burger ke liye itni narazgi bhi theek nahi😅😅😅 pic.twitter.com/PqodpfjctJ

— Mohammed Futurewala (@MFuturewala) July 21, 2021
The boy gives the woman an irritated look and continues, "Mai nahi khaunga, sahi hai? Tum apna burger jaldi se kha lena mai nahi khaunga, sahi hai?" She then reasons with him that she was able to order a burger for herself because she had money, but he doesn't.
The boy says, "Mera order hi nai karna ab toh" and looks away. The woman suggests that he should ask his father for money saying, "Paise tumhare paas hote nahi aur bolte ho mai toh khaunga." The frustrated boy retorts, "Nahi mere se baat hi nahi karo, mera order he nahi karo tum, kuch bhi nahi khana, sai hai mai bhukha he rahunga". He walks out of the room as she giggles in the background.
Here's how desis responded to the adorable video:
Bachche ki dhamki ko halke me mat lena 😑

— SHANU (@Magnetopause) July 22, 2021
Me when my family eats something without offering it to me https://t.co/mRcDmwzUBr

— Ali (@altaza_) July 21, 2021
Yaar ye dekh mujhe mera bachpan yaad aa gaya me bilkul same tha. Same emotional drama 😂😂😂 https://t.co/VAWGcofLly

— vicky (@KabraNayan) July 22, 2021
Just love his tehzeeb. Not getting to eat a burger is a big thing in that age but he is just protesting without throwing tantrums. God bless that well mannered kiddo. ❤️ https://t.co/d6gZz8GOKi

— Kiran – Wear your mask🏳️‍🌈 (@Chivas_Desi) July 22, 2021
Did this clip remind you of your childhood as well? Tell us.