Have you ever wanted to live a cat's life and curl up in the corner of a bookshelf and purr yourself to sleep? Or since you are actually human, purr yourself to sleep while reading a book?
A hotel in Japan – Book and Bed – is ready to fulfill this fantasy of yours and you can spend the night inside a bookshelf! How cool is that!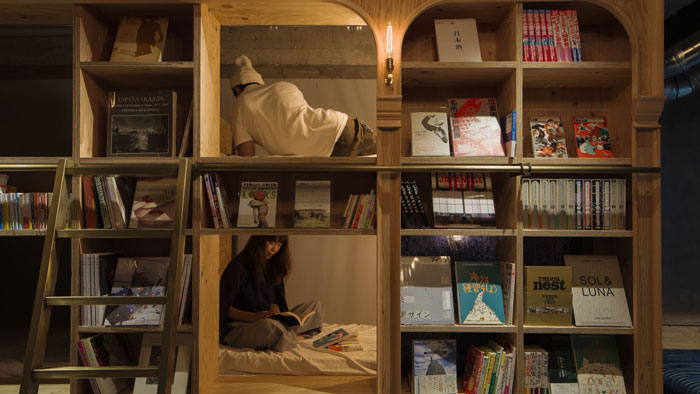 The hotel in Tokyo's Ikebukuro district is just made for book lovers and charges you 4,500¥  (₹ 2,688 only) a night.
The hotel has sliver-sized beds and shelves instead of walls that are stacked with 1,700 English and Japanese books.
The beds are specially made only for people who pass out during reading and sign reads:
The perfect setting for a good night's sleep is something you will not find here.There are no comfortable mattresses, fluffy pillows nor lightweight and warm down duvets.
The hostel had opened last year beds the in November, with the smallest ones being 80cm × 205cm and costing 3,500¥ (₹ 2091/-)
Doesn't this look the comfiest place on Earth? It sure is every book lovers' haven.
This definitely goes on my bucket list. Are you adding it too?
News Sources: Quartz, Bed and Books, The Guardian
Cover Image Source