Have you ever been in a situation that you absolutely hated a film while your entire friends-circle loved it and you couldn't express it because you were scared that friendship khatam ho jayegi? Well, you're not alone.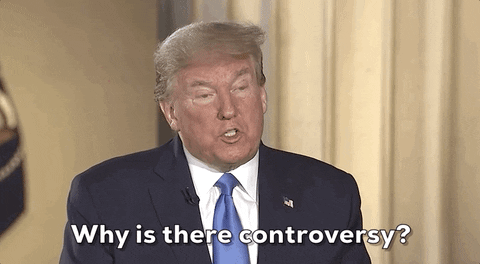 Because people online have been expressing some pretty controversial opinions regarding Bollywood, starting from about actors to movies. It all started when a Twitter user asked people to share an opinion on Bollywood that could get them into a near-death situation, figuratively.
Bollywood opinions that get you in this situation pic.twitter.com/Snc3Q1ski0

— Priyal (@priyal) April 7, 2021
And people dropped bombs one after the other! Have a look:
Aamir Khan is the most overrated actor. He works on his looks only to hide the lone expression he has, irrespective of the age, tangent, mood or gravity of the character.

— Ranjan Rajourya (@RanjanRajourya) April 7, 2021
Alia Bhatt is overrated

— Tae🍓 (@slaysnight) April 8, 2021
Raj kumar rao and Ayushmann khurrana are terrible actors.

— Rakesh Tiwari (@rakeshfit) April 7, 2021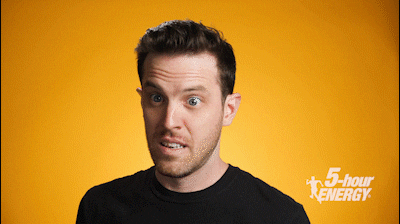 Pankaj Tripathi isn't versatile.

— Shivangi (@ChoubeyShivangi) April 7, 2021
Ekta Kapoor's choice of scripts as a produce is one of the best in the business

Sanjay Bhansali'a movies at best are average if we keep out asthetics

SRK lately has been a better producer than an actor(in movies not starring himself)

— Rajat Jain (@rajatjain2590) April 7, 2021
Tabbu as a actress is very underrated 🤧

— Vivek (@VK2021_) April 8, 2021
Saif is better than the other three Khans.

— Piyush Sharma (@misterpiyush) April 7, 2021
Shahid Kapoor was better than Ranveer Singh in Padmavat

— Jinkismita Talukdar (@Vampire_soul45) April 7, 2021
Abhishek Bachchan is actually a very talented actor but is always compared to his father and people fail to realise he is a different person. Lmao everyone who hates him is just jealous

— Aanshika (@aanshipika) April 8, 2021
Race 2 is actually a good watch https://t.co/1A2emkWznI

— Mark (@utdmark310) April 8, 2021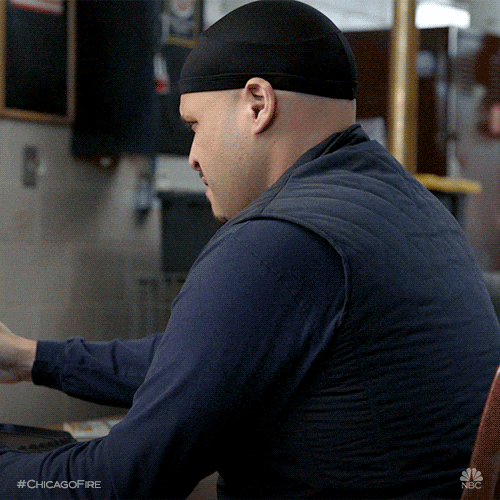 Bollywood music is literally sucks now https://t.co/XwrzvGf6Kb

— Chris⁷ 🍓 | STREAM FILM OUT. (@eboimyg) April 8, 2021
#AkshayKumar winning National award instead of #RandeepHooda for Sarabjit is the biggest mockery ever. https://t.co/3YfDsRvI11

— Twinkle (@Canadian_Kuttta) April 8, 2021
They need to stop pairing 50+ actors with young actresses it's just vile, gross and uncomfortable for the women obviously, and btw also feeds into the sexism and ageism thing where women have to be young to play lead roles and men don't cuz ✨penis privilege✨ as usual https://t.co/k49L4JbNVH

— Qui-Gon Lyn (@nanotmonroe) April 8, 2021
Hera Pheri and Welcome aren't funny https://t.co/rDqjP8XJ8x

— 🌻 (@ceoofdownworst) April 8, 2021
We don't need Neha kakkar for every song for God's sake https://t.co/8C0FnQZ7Xo

— 𝘮𝘶ꓘ𝘵𝘢 (@muktachavhan) April 8, 2021
Vishal Bharadwaj is better director then Yesh and Aditya Chopra combine.

— P a n d a ✿ (@ForGod_Sake) April 8, 2021
Alia bhatt is overrated 🤢
Deepika padukone is not pretty🤧
Corporate need to find the diff bw these two Prabhudeva (directed)movies and dustbin

Both are same picture
Mirzapur is overrated
Akshay kumar commercial masala movies sucks pic.twitter.com/USCHedk5Zd

— Sridhar Ganesh (@sri3061) April 7, 2021
Hrithik isnt that good looking. Sorry but no sorry. https://t.co/51mSeIl91b

— 11:11 (@aavas1111) April 7, 2021
Do you have any controversial Bollywood opinions? Share with us!