Valentine's Day hangover is real. There was just too much mush all over social media yesterday, too many heart balloons in the local auto-rickshaws, and too loud a Channa Mereya could be heard from my single neighbour's room backdoor.
While online feeds have been filled with romantic messages and gestures, there have been quite a few bone-tickling ones as well. From the man who got a cauliflower for his wife as a gift to Kartik Aryan spending the day with a skeleton, you might think that was all.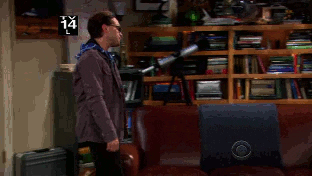 But a certain picture has made Netizens go ROLF!
Bhutan's former Prime Minister, Tshering Tobgay, recently posted a picture on social media with his wife on the occasion of Valentine's Day, and it's not your average couple's pic!
Happy Valentines! 😍😍😍 pic.twitter.com/pIxLLbvzaf

— Tshering Tobgay (@tsheringtobgay) February 14, 2019
The former PM looks like the way most kids do when they get a solid hollering from their parents for not doing homework!
His wife, Tashi Dolma who is seated on the back seat, is seen pulling his ears and people started to wonder, why on earth?
The hilarious picture has taken social media by storm. Questions started pouring in asking what he did to make his wife angry, to which he replied:
He forgot to get her roses! How relatable is that?
Netizens have hailed the picture as an "award-winning Valentine's Day pic" and we don't deny it!
Behind every anguished driver is a lady directing from the back seat!! 😁

— వాక్కేళి (@ivak99) February 14, 2019
Sir u have expressed in pic what evry husband goes thru 🤣🤣🤣🤣🤣🤣…..(aftr readng this, waitng for my wife to do the same to me😀)

— MODIfied forever (@MyPM_MyPride) February 14, 2019
https://twitter.com/_VaibhavJain/status/1095959503718076421
Now we know why are Bhutanese the happiest people on the planet 😀

— Dr. Mahesh Devnani (@Mahesh_Devnani) February 14, 2019
Awwww….. so cute 😂

— Rajesh Kumar (@rajeshgaya) February 14, 2019
Truth has been told 🤣

— Sudhanshu 🇮🇳 (@srivastava2505) February 14, 2019
This is the cutest ❤️❤️

— བཀྲིས་གཡང་སྒྲོན། (@Tashiy92) February 14, 2019
Tshering Tobgay is known to be the king of husbands on social media. Some of his posts with his wife have gone viral in the past and for all the right reasons!
Not as dashing as Sir Walter Raleigh, but a man's gotta do what a man's gotta do to keep his lady's feet clean. 💕 pic.twitter.com/cSJWoMQm07

— Tshering Tobgay (@tsheringtobgay) September 12, 2018
Hope everyone else survived Valentine's Day in full piece!