Disclaimer: If you're a feminist or a woke, sensible citizen of the country, the following news might be difficult to process. Please restrain yourself and practice deep breathing before you read further.
Right, so…. Just last week, there were media reports prompting IIT-BHU was planning to introduce an 'Adarsh Bahu' course, to produce ideal daughters-in-law from amongst the future generations of Indian women. The reports were dismissed as gibberish by the institution.
But then, in a country that's as obsessed with the ideal homely woman as Rajshri Productions is obsessed with family values and the name 'Prem', this seems a ridiculous yet legit possibility.
And what do you know, this time it is indeed happening!
Bhopal's Barkatullah University is planning on handing out 'Adarsh Bahu' certificate courses that will stretch for three months and prepare girls for their new lives post marriage!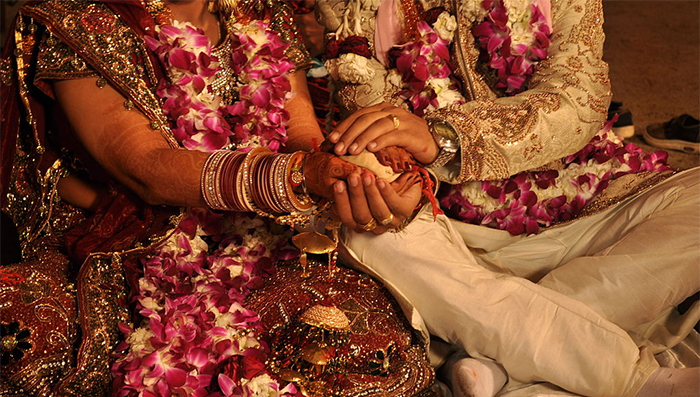 Vice-chancellor Prof DC Gupta told TOI,
"As a university, we have a few responsibilities towards society, as well. We should not be limited to academics alone. Our objective is to prepare such brides who will keep families intact. It is a part of women empowerment."
If this has piqued your curiosity, then here's a little more on the course details!
While it is too early to comment on the minimum educational qualification requirements, the course will admit 30 girls in its first run at the start of the next academic year. The course will be offered in the departments of sociology, psychology, and women's studies as a pilot project.
The Vice Chancellor further elaborated,
"We will include various related topics from sociology, psychology and such. Our aim is that after completing the course, girls should be in a better position to understand the dynamics of families. It is our effort to bring about a positive change in society."
Alright then!
While heads of certain departments have endorsed this as a great initiative, some of them are not aware of such a course being offered.
Clearly not EVERYONE thinks this is a mind-blowing idea. Duh!
A retired professor HS Yadav told TOI,
"This is a funny idea, if BU indeed plans to implement it. The bigger need is to improve infrastructure, exams, classes and address the demands of students instead of venturing into such courses."
Can we also add that while teaching girls to adjust to their new lives post marriage might sound like a good idea, how about teaching some of these life skills to the boys too? Pretty sure majority of Indian men are dependent on their mothers for their tiniest of needs. And as soon as they get married, these duties are dumped unto the wives.
On the one hand, the concept and course of adarsh bahu is itself ridiculous. But if we are going down that road, then how about training the men to handle their own responsibilities, treat women with respect and equality, and share the load at home?
Though I think that course might take longer than three months for sure!