If you thought money was the driving force of this crazy world we live in, think again.
It's hunger. It has always been hunger. This entire rat race, billions of people running around trying to make their millions, is all so that they can satiate this one basic human instinct. Now hunger can be of multiple kinds: for knowledge, for wealth, for power, for comforts of life. But the most devastating has to be the hunger for food.
Because when that most basic hunger cannot be fulfilled, you die. And it's the saddest, most inhuman reality we have to live with.
On September 28th, 11-year-old Santoshi Kumari from Simdega, Jharkhand, died of starvation. Why did she starve? Because her family's ration card was cancelled for not being linked to an Aadhaar number.
Her mother was turned back from the ration shops when she went there to buy rice. On September 27th, Santoshi complained of severe stomach cramps. 24 hours later, she breathed her last. She had been surviving on little to no food for close to eight days before starving to death.
Her family survived on government subsidised rations, which were being denied to them because, of the Government directive to seed Aadhaar for all welfare schemes to avoid misuse of welfare resources.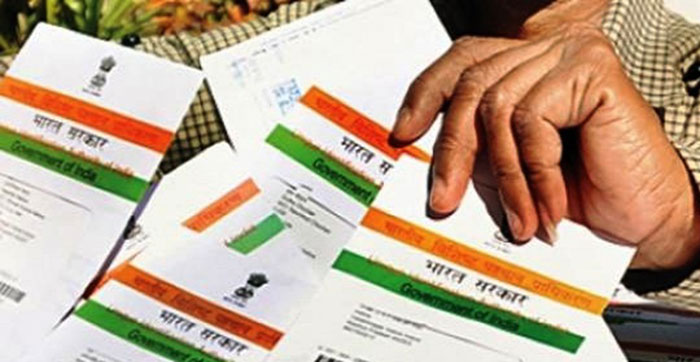 According to a report by Hindustan Times, Santoshi hailed from an impoverished family of five, living in Karimati village of Jaldega block, Simdega. Her father was mentally ill and therefore unable to provide for his family. Her mother, Koyli Devi and elder sister, 20, were the sole breadwinners for the family, earning roughly Rs. 80-90 a week.
Her younger brother would get food from the local Anganwadi, which would be shared by the family.
Santoshi's school, which provided mid-day meals, was shut on occasion of Durga Puja since September 20th, and the food stock at her home was near depletion. To top it all, their Aadhaar wasn't being seeded because of technical glitches in the system.
If you find this reason hard to digest, you're on the same page as the Right to Food Campaign activists, who investigated her case. Dheeraj Kumar, one of the activists investigating her case, spoke to Santoshi's mother who claimed that even in her last moments, her daughter kept asking for rice.
There were reports that alleged Santoshi's death was caused by malaria and not starvation. However, Koyli Devi has denied these claims too.
Jharkhand, one of the poorest states in the country, has been pushing for Aadhaar seeding since almost two years now. However, there are clear provisions stating that you cannot stop people from availing subsidies citing Aadhaar as a reason.
There can be no argument that can justify what happened to this 11-year-old girl. Santoshi's passing could've been avoided. And even though, there has been a thorough investigation launched, and her family has finally been granted a new ration card, absolutely nothing can make up for this heinous injustice.
The law must be upheld, and rules followed, but not at the cost of innocent human life.
You can watch the heartbreaking video here: