A new Bollywood song from the upcoming movie 'Khaali Peeli' starring Ananya Pandey and Ishaan Khatter titled 'Beyonce Sharma Jayegi' has now received 1 million dislikes on YouTube after bearing the brunt of angry audiences for their racist lyrics. As fans started apologizing to pop sensation Beyoncé, the film's director and lyricist in turn apologized to the fans for its lyrics and defended themselves.
Now in a new turn of events, the makers of the controversial song changed the spelling of 'Beyonce' in the song title, replacing the 'c' with an 's', reports Hindustan Times. The new video title and thumbnail now reads 'Beyonse Sharma Jayegi', after the major backlash received on social media. Check it out:-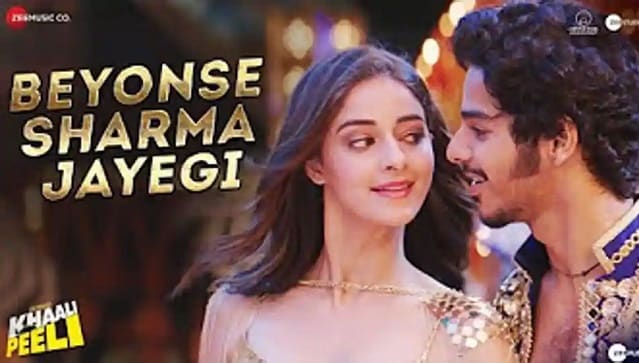 However, soon after the initial change,  a report in MidDay reveals that the song title has again been changed to 'Duniya Sharma Jayegi':-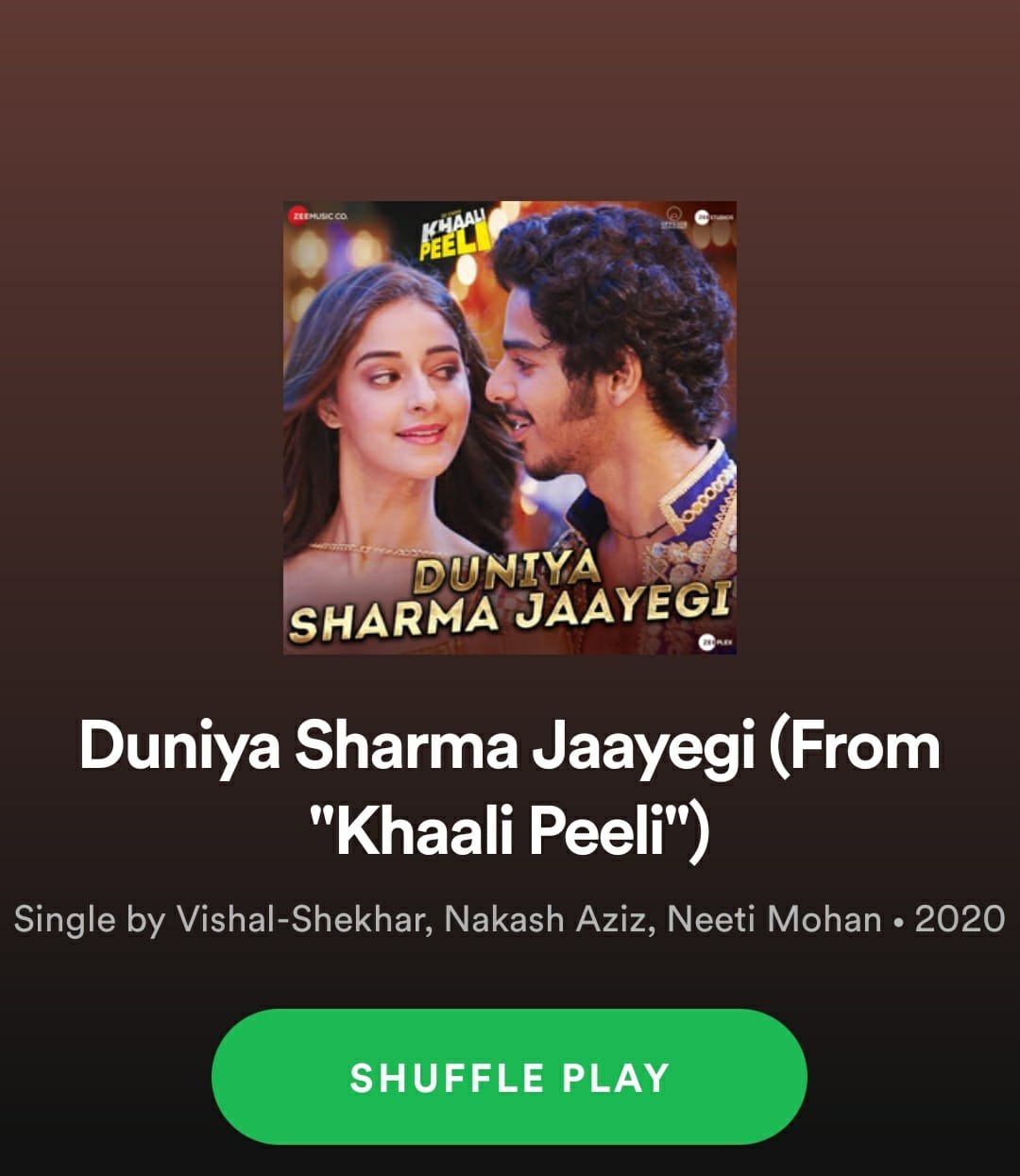 An earlier report in the MidDay had stated that Beyoncé has trademarked her name, and since the makers didn't seek permission before using her name in the song, they could potentially face legal implications of it.
"Beyoncé has not only trademarked her name but also won a long legal battle to copyright daughter Blue Ivy's name. In a pre-emptive move, the makers are now planning to rewrite the song to avoid legal repercussions," the source said on September 10.
The report adds, "With the dance number being called out for racism, it will be an unwise move to take on an international star like Beyoncé, especially at a time when the Black Lives Matter movement has set the stage for equality."
Desi Twitter, of course, was not impressed by this name change on the part of the filmmakers, and had a lot to say:-
It can't get any worse.

'Beyonce Sharma Jayegi' is now 'Duniya Sharma Jayegi' on spotify.

Beyonce to Beyonse to Duniya, Change as many words as you want, we are not going to listen this song anyway. pic.twitter.com/eotZQ4EVXN

— Bunny (@Bunny_I_) September 14, 2020
Duniya
B̶e̶y̶o̶n̶s̶e̶
B̶e̶y̶o̶n̶c̶e̶ Sharma Jayegi

— Godman Chikna (@Madan_Chikna) September 14, 2020
Fresh update: Now the song is called – Duniya Sharma Jayegi pic.twitter.com/Pl4wXtC9sX

— HollyShit (@hollyshittweets) September 13, 2020
What do you think of this move? Tell us!