Gordon Ramsay is a British chef, restaurateur, and television personality who is well-known for his articulate insults and satires to the contestants on various TV shows like 'Hell's Kitchen' and 'Ramsay's Kitchen Nightmares'. Take a look at some of the best wisecracks he has bestowed upon people.
1. That's one way of saying it.
2. Should we name it, 'The Hillary-Trump dilemma'?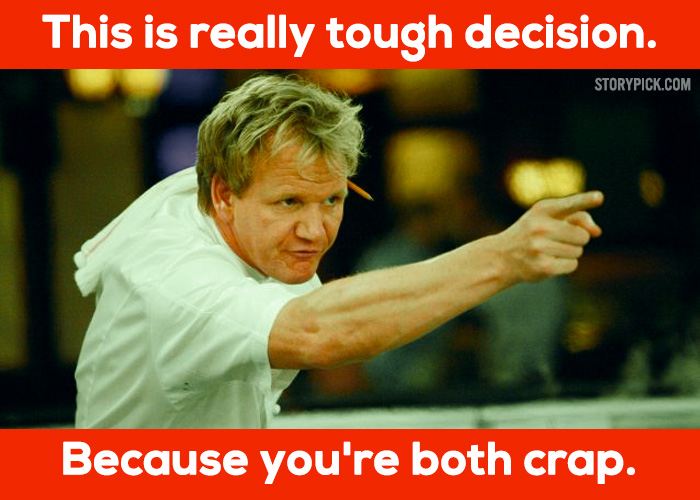 3. Do it. Before he pushes you himself.
4. Well, at least Ramsay's reaction isn't a surprise.
5. *Lies down, pretends to be dead*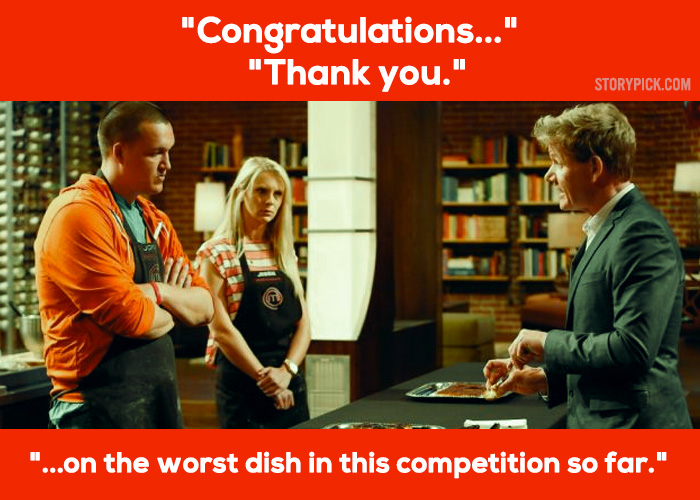 6. Leave everything and run. He is not talking about the nuts in your food.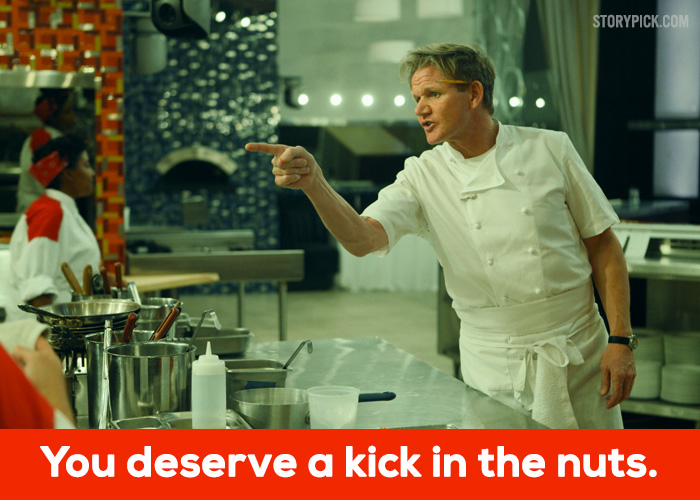 7. Like what, happily terrified?
8. Well it ain't saying 'cock-a-doodle-doo', isn't that enough?  
9. Well, god does works in mysterious ways.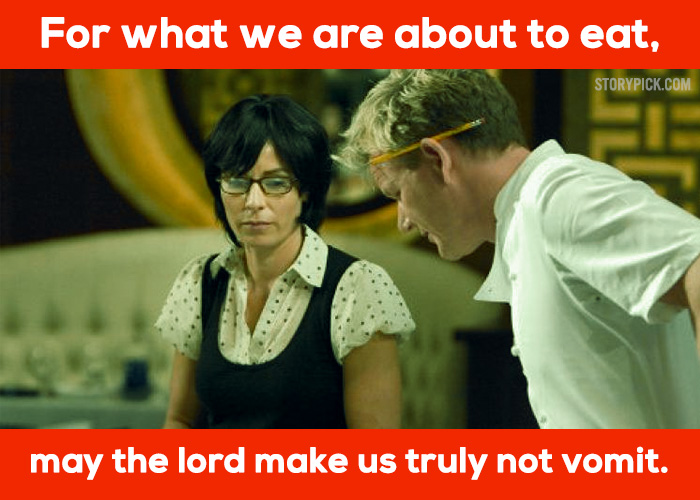 10.  The Ramsay weather update people.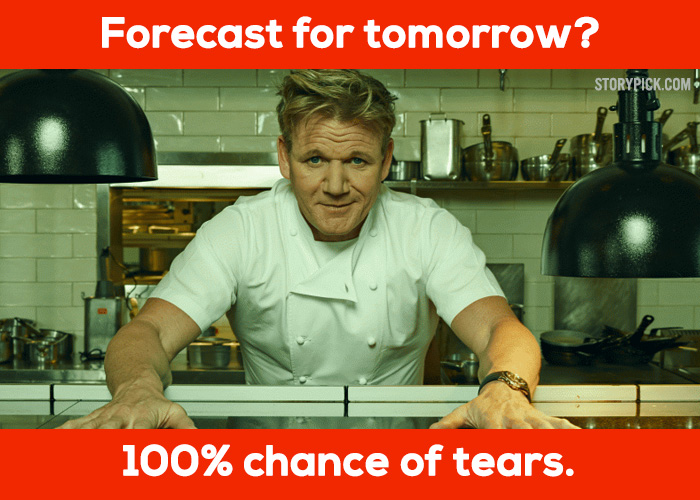 11. Iraq part 2?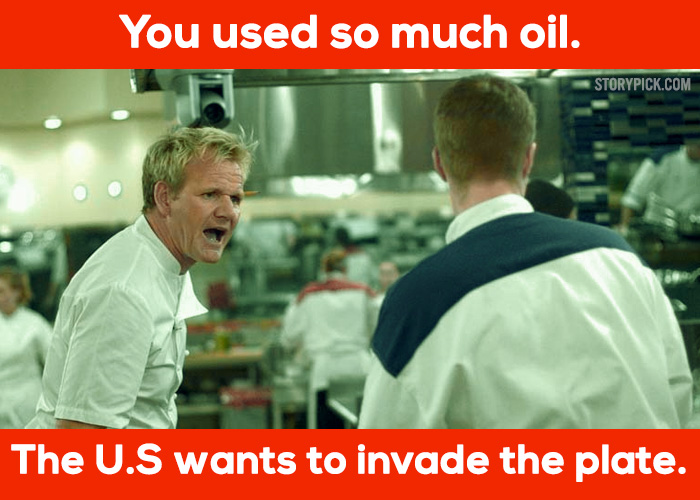 12.  RIP granny, Gordon's making you proud.
13. Let's just hope it's not a Bison's penis.
14. Does she have a choice?
15. RIP ingredients.
Keep offending people and their food Gordon. We love you for that. 🙂
Poster Courtesy: Sachin Kaushik