After Twitter recently reacted to Louis Vuitton's 'luxury' face shield with gold studs worth Rs. 70,000, there is another bizarre and expensive accessory that has come up by another high-end brand.
As per a report in NDTV, luxury brand Balenciaga has come up with its latest designer Blanket Square handbags priced $3,000 (₹2,21,079 approx.). This is the cost just for the handbag, without a blanket in it.
The Balenciaga website currently shows the Blanket Sqaure XL bags as sold out.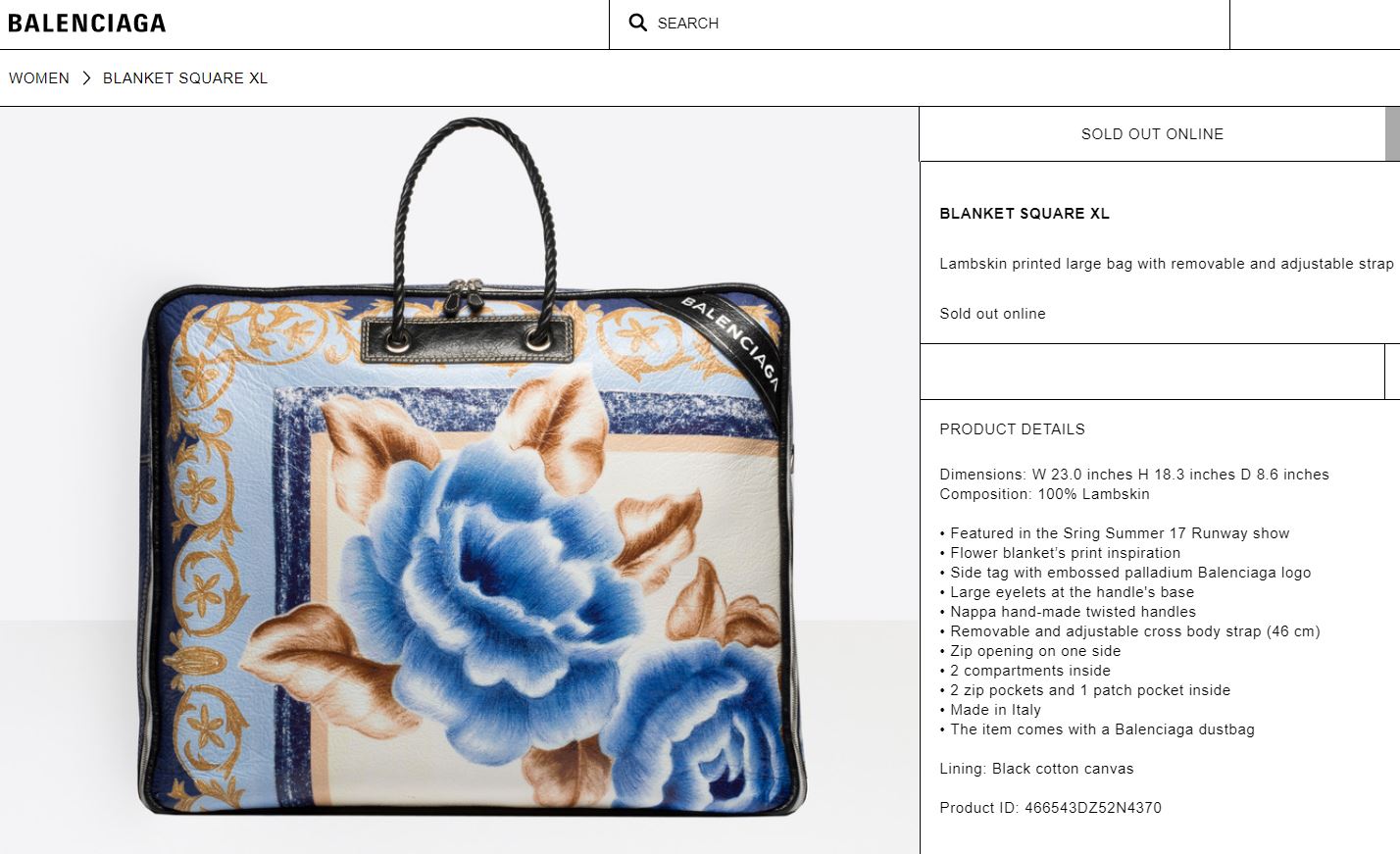 Desi Twitter couldn't help but hilariously compare it to their kambal bags kept at their homes. Check out some of the funny reactions:-
This Balenciaga Bag costs 3,500$.

Hmm perfect time to take ami k shadi ka kambal wala bag out. pic.twitter.com/vi5wdWgYcS

— 𝚖𝚘𝚎𝚎𝕫 🅙 (@Moeex313) February 15, 2020
Balenciaga kambal bags £2325
😂😂😂😂😂 pic.twitter.com/spW3mB5ikA

— IJ (@ijjeeezy) January 10, 2020
She be holding a kambal bag yk https://t.co/NIIsWqCtTd

— Amrit Kaur (@Amritkaur_bx) September 29, 2020
meri ammi ka kambal waapis karo bhai https://t.co/vH1iXj8AbS

— perneeya (@dykeistan) September 29, 2020
£1, 395 mean Pakistani 296,117.84 rupees for this blanket bag ?? Wo bhi bina kambal kay ?? pic.twitter.com/Ohaf7F2BBT

— Afshan Tayyab (@QueenAfshan) September 30, 2020
I'll get u the exact same kambal from a phatan in sadar https://t.co/sR988tmV8E

— Marium 🏳️‍🌈 (@hotttcheetoss) September 29, 2020
This is some next level cultural appropriation. https://t.co/0p99wQTMiS

— D (@Le_Sabre54) September 29, 2020
While the floral-printed kambals kept at my home smells like mothballs, it is still better than buying one worth lakhs. What do you think of this new collection of totes from the brand? Tell us!