Traditionally, 14th of November is celebrated in memory of India's First Prime Minister, Jawaharlal Nehru, fondly known as 'Chacha Nehru'. The one who was loved by kids and who advocated for children's education. 'Bal Diwas' is still celebrated with much pomp and enthusiasm especially by educational institutes by organising several fests and fairs. But the one fest that I am personally interested in is the meme-fest that's trending on Twitter.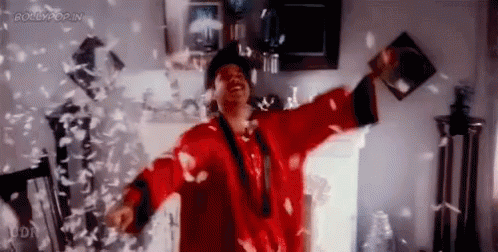 It's the day when people let their hair lose and come up with creative 'Bal Diwas' memes. And when we say 'bal', we are immediately reminded of the hairy superstars of Bollywood. Let's cut to chase and grace you with some of the funniest memes that has us in splits.
For the people who were waiting for their favourite #BalDiwas photo….. pic.twitter.com/OzsQLUO1SM

— Vikas Bahl 🗨 (@HumorMonger31) November 14, 2019
#BalDiwas 👶😄 pic.twitter.com/Jo2qtUN1Qc

— ☞【सुपर कठोर सिंह जी】🇮🇳 (@TheReal_Singh_) November 14, 2019
Less Hair – #Bala 👴
Excess Hair – #Thala 😎#BalDiwas pic.twitter.com/3KIoWpaqGS

— ☞【सुपर कठोर सिंह जी】🇮🇳 (@TheReal_Singh_) November 14, 2019
https://twitter.com/ExMuhammaden/status/1194837707203104768
People on Instagram also celebrated the day:
https://www.instagram.com/p/BqJryZ0nBr7/?utm_source=ig_embed
https://www.instagram.com/p/B40PqFwnCqs/
It's your day, it's my day, it's everybody's day. The day to remind you to keep the child alive in you. Have a great 'Bal Diwas', people (pun intended)!