All the products mentioned are handpicked by our writers & editors. We sometimes use affiliate links in our content. This means if you click on the link & purchase an item, we will receive a small commission at no extra cost to you. We hope you love the products we recommend.
'tis the wedding season! And as excited as a groom is to wed his lady love, a bachelor party with bros is what he most looks forward to, right guys? While some plan to take a trip abroad to let the groom realize his bachelor dreams, others like to raise a toast to the time gone by with their close friends and BFFs.
In any case, the friends of the groom have a lot to plan. Well, easing your headache, we have curated a list of all the fun and essential items that you might need to throw a memorable bachelor party for your bro.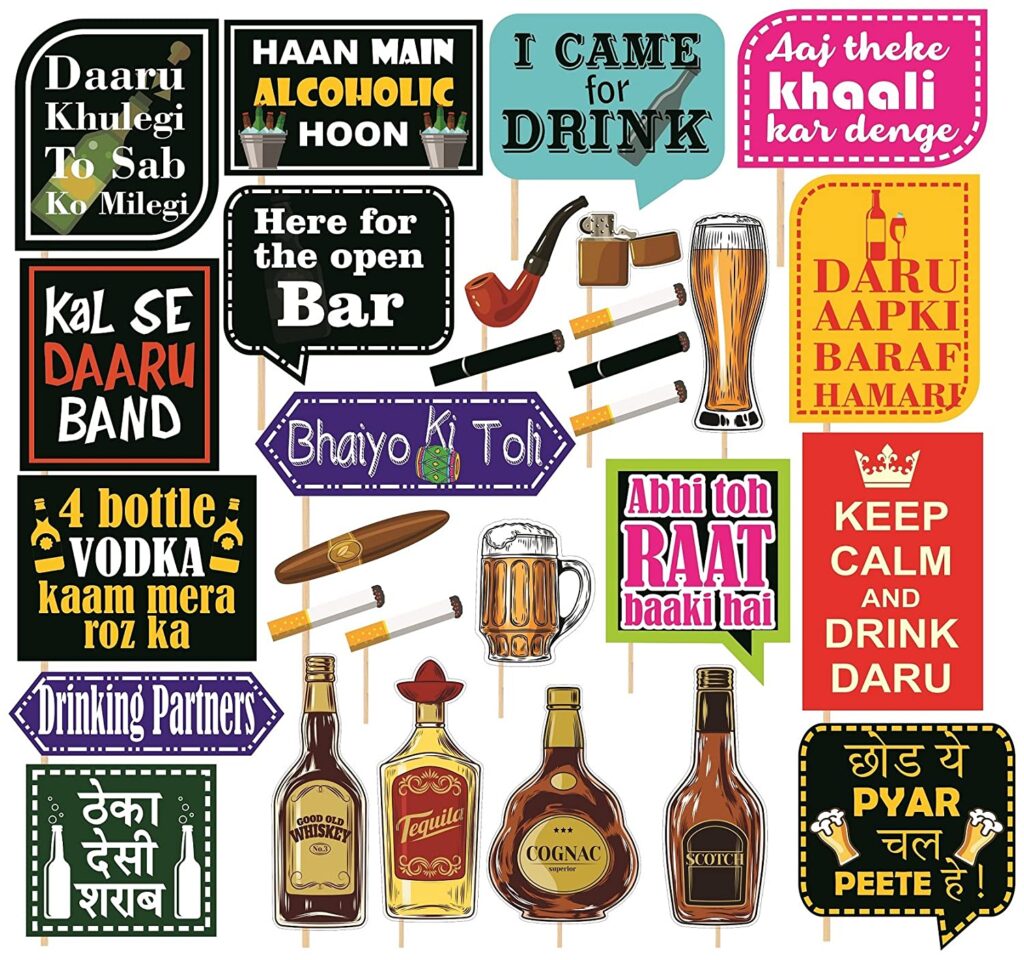 Starting with the most basic and cliché item. Don't be lazy, guys. Just pick up these photo booth props to have a fun photo session with the groom. Even though it sounds childish, these are the memories you'll be cherishing for the rest of your lives.
Get it here.
If you and your boys have decided to play, eat, drink, and gossip all night then this five-star rated PlayStation 4 is a good buy. The Sony gaming console comes with three games and has a 1TB storage capacity. Haina mast investment piece, gamers?
Get it here.
Not too much into video games? Then how about poker? This 'Casino Style Poker Set' will give you all the look and feel of playing at a real casino that too in the comfort of your home. Newbie or an expert, this game can be played between 2-6 people and comes with 300 pcs poker chips, an aluminum finish case, 2 decks of cards, 5 dice, and 1 dealer button.
Get it here.
It's cool, useful, and worth every penny. You can gift this bomb looking fragrance bottle to your buddy who likes to collect unique yet functional items like this. I'm sure that bhai will be impressed with your gifting choices.
Get it here.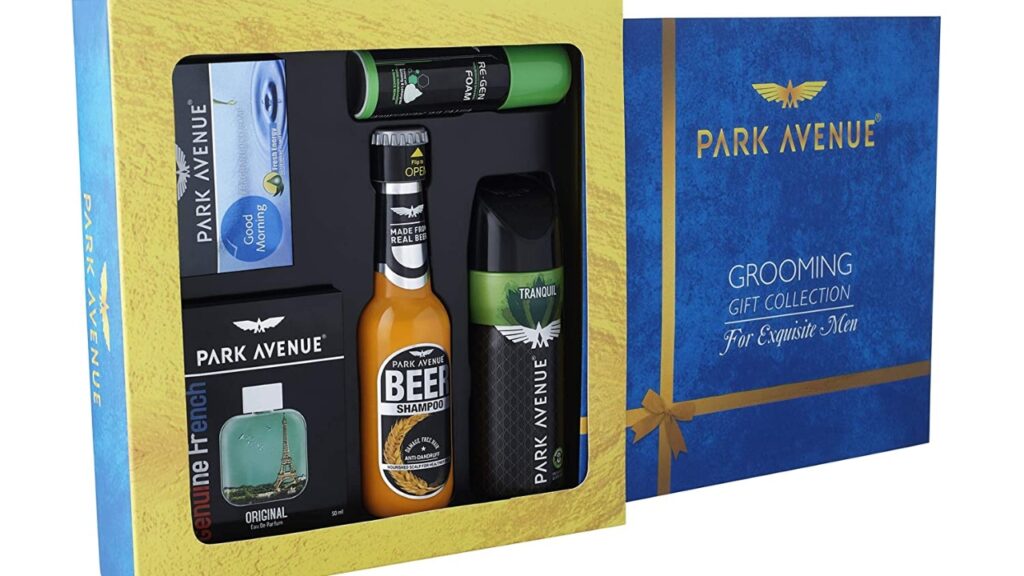 Like brides, even grooms need to look and feel their best on their D-day. Hence, a thoughtful present like this would be really appreciated. After all, why should women have all the fun, haina?
Get it here.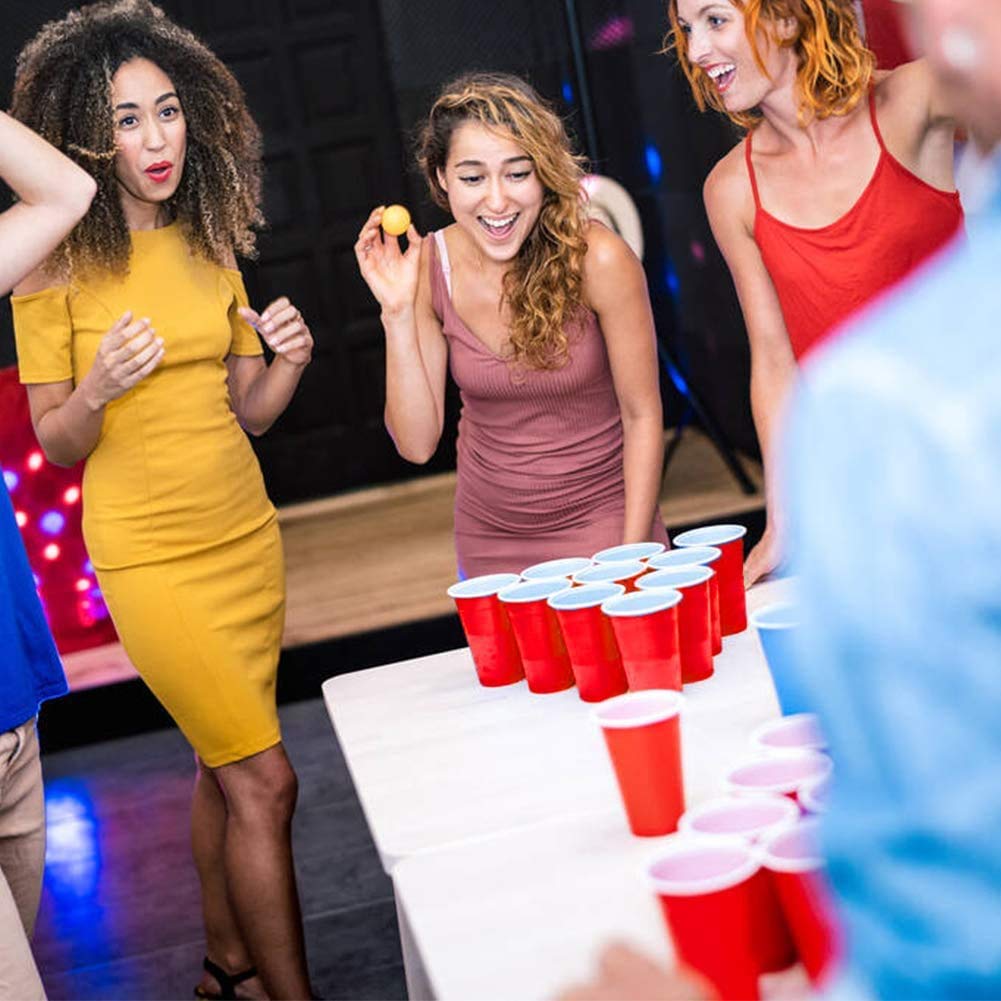 I think beer pong is the best adult game that one can play while having a gala time with your buds. Not just alcohol, you can fill the cups with some weird concoction to torture your friends. Kya maza aaega!🤪
Get it here.
Puri raat saath baitna hai toh entertainment k options bhi zyada chahiye na boss! And this playing card is legit GOLD! Black-Jack, Rummy, Draw Five, Full House, Bridge, there're N number of games that you can play with this product. Also, they'll look awesome sitting in your drawing room as a decorative item.
Get it here.
How about a fun jamming session with your bathroom singer friends? This bluetooth speaker with a karaoke mic would be a great buy if you want to plan something unique and memorable. Moreover, you can simply unplug the mic and just dance the night out, all thanks to this powerful party speaker.
Get it here.
Bhai ki party hai, brooches toh banta haina? To not let you repent at the last moment, we have included this very necessary and always forgotten set of brooches in this list. You can wear it at the groom's bachelor party and even sport it with your attire on the baraat day.
Get it here.
The more the games, the merrier the party. Just sitting and gulping down drinks is so boring. Amp up your drinking game with this interesting adult party game that comes with a spinning wheel, 2 balls, and 16 shot glasses.
Get it here.
Alcohol is injurious to health. But if you still want to feel the buzz without getting knocked off then try this non-alcoholic drink that is brewed using the same process and high-quality ingredients as the OG product. It's light, crisp, and refreshing and doesn't compromise on the taste.
Get it here.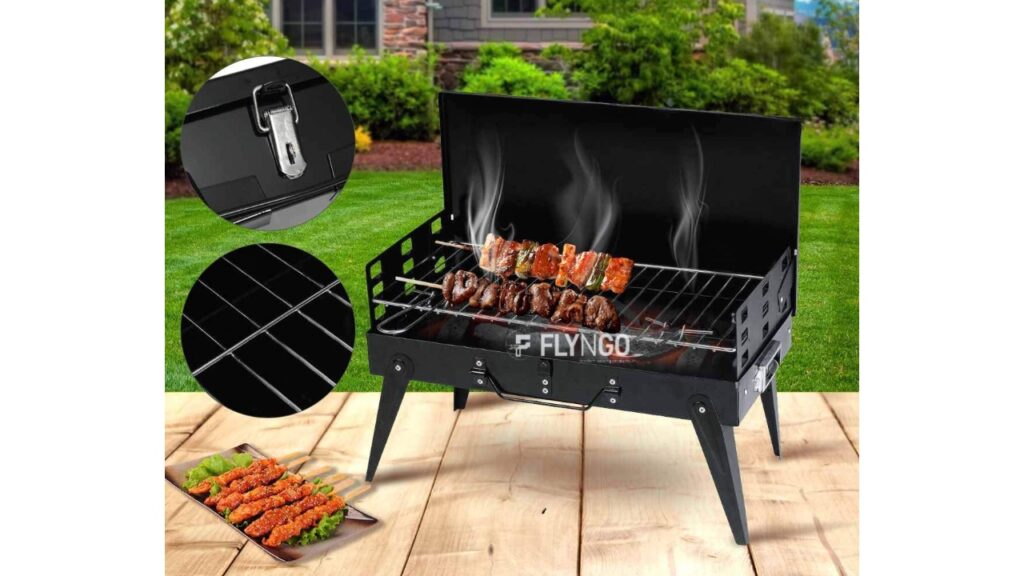 Another option is that you can simply put on some fairy lights at your terrace, have the bonfire ready, use this foldable briefcase-style charcoal barbecue and tandoor grill to cook yummy appetizers and chill with your best mates. This is an investment piece and can be carried anywhere hassle-free.
Get it here.
We know, this one's expensive but for someone who likes such classy items, it's a steal. This cocktail bar in a box comes with all essential accessories like 1 ice bucket, 3 whiskey glasses, 1 jigger, 6 steel coasters, 1 cocktail shaker, 1 tong, 1 bottle opener, and 1 bottle pourer. And just look at that leather case. Such an amazing item to keep at your home bar.
Get it here.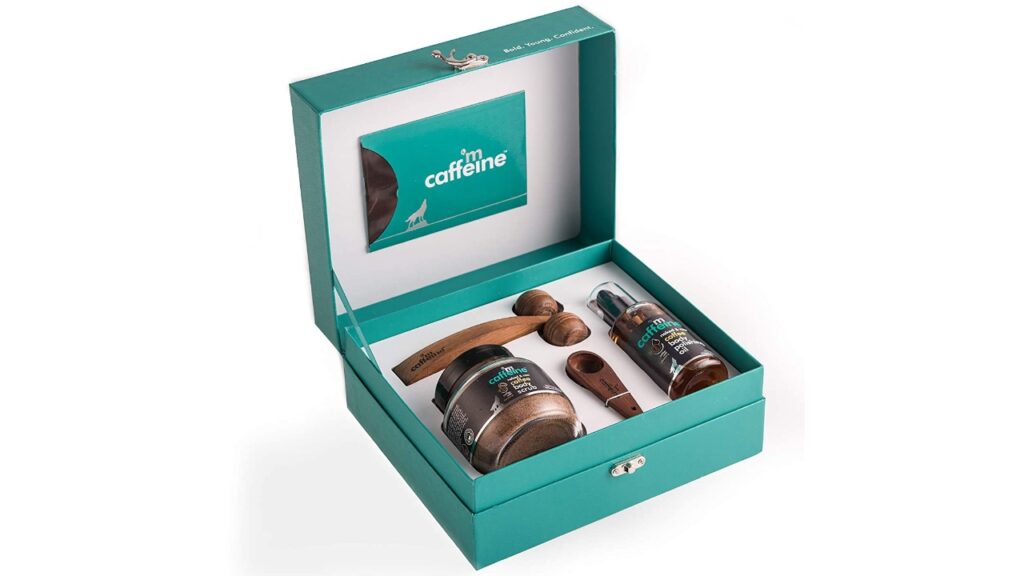 Along with your outer appearance, taking care of your mental peace is also important. And for that, you need to shoo your anxiety away. How about trying this coffee induced de-stress kit that has a tan removal nourishing body scrub, a body polishing oil, and a handcrafted premium wooden massager?
Get it here.
You must reward your boys too for throwing a fun party for you, right? Fret not, we have that sorted too. Consider gifting them this leak-proof, stainless steel and stitched leather hip flask that can hold up to 230 ml of liquid. It's a great conversation starter and surely a nice present for grooms, father of the bride, friends, and colleagues. And at the time of writing this, it's 61% off. Go get it RN!
Get it here.
There you go, guys! Have a great party. Also, don't forget to share this list with your friends if you want an eventful bachelor party for yourself too. 😉