The world we live in is a giant, monstrous and a puzzling mess. While I do not deny the presence of kind and sorted people here, you and I can't ignore the fact that demons walk around us freely. What scares me about them is that we don't know what kind of horrors they are capable of.
Sample this, would you have ever imagined that a teacher is OPENLY involved in outraging the modesty of a minor/a student, while the school authorities do nothing?
In a shocking incident, a teacher identified as Faizuddin Laskar, in the small town of Katlicherra in Hailakandi district, Assam did a LEGIT photo shoot with a student in obscene poses. A local channel, DY-365, reported the incident and said that Laskar is a "serial offender".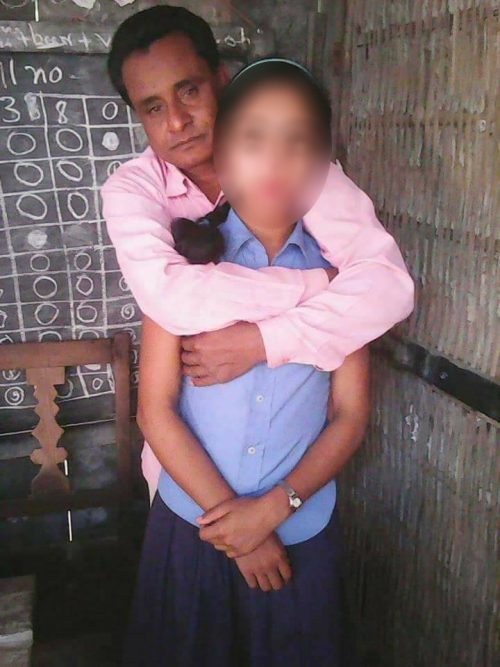 Words fall short to describe every picture that has been shamelessly taken. In the background, you can see a chalkboard which suggests that this act happened on the school premises. So here is a question, where were the authorities?
The teacher (read: maniac) works at Model High School, Katllicherra. He reportedly posted these pictures online. Since then, many people have reported the pics and it has attracted a major social media outrage.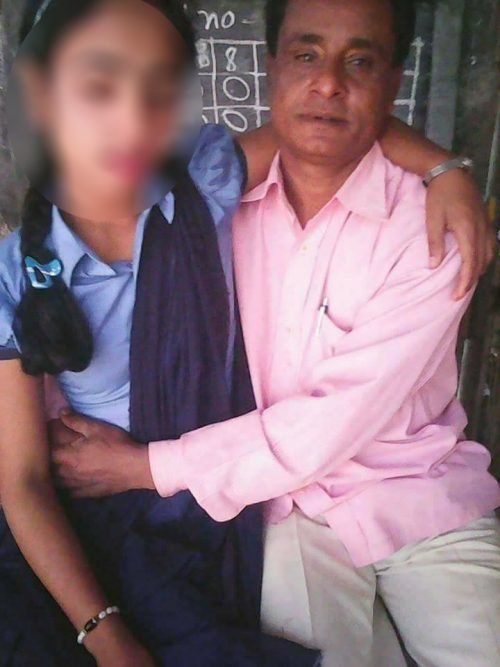 The serial offender has a record too. The channel further reported an earlier case where he faced the wrath of a mob after getting caught for molesting a woman. In a fit of rage, the mob brought him to justice and even severed his finger.
As the pictures went viral, the girl's parents filed an FIR against the evil man. Police interrogated the teacher but he WASN'T arrested and hence there's mounting tension within the people of Hailakandi.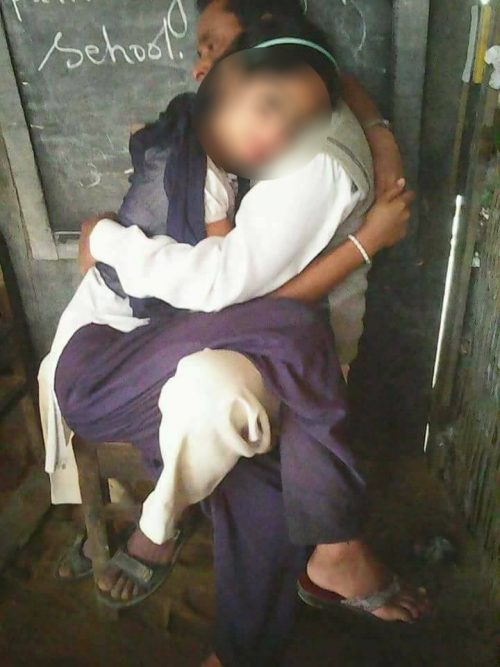 People are also accusing Monirul Islam, the senior most police officer at Lala Police station, Hailakandi for inaction.
This raises a serious question on the school authorities. Should they have not checked a man's background, who they hired to shape innocent lives of children? 
I have no idea what the kid was told before she was made to do this. The innocent was being groped and touched inappropriately all throughout these pictures and this just makes my blood boil!
In a country where great teachers like Dronacharya, Dr Sarvepalli Radhakhrishnan, APJ Abdul Kalam took upon the daunting task of molding the future of our nation, there are these schools and teachers who bring nothing, but shame. We hope the maniac gets arrested and is brought to justice.