Everyone loves Homer, Marge, Bart, Lisa and Maggie. But what if they turned Indian? Sasank Gopinathan, a product and automotive designer from Cochin recreated the famous characters from the popular American sitcom, The Simpsons, by turning them to a Tamil Brahmin Iyer family.
Sounds cute? Look at the adorable artwork to appreciate the creativity.
1. Homer Iyer wearing a 'Veshti' in Tamil Brahmin paalathaal style and a sacred thread with 'Iyer vibudi' marking (holy ash) on his forehead and arm.
2. Marge Iyer wearing a saree worn in traditional Tamil Brahmin 'madisar' style.
3. Maggie Iyer sporting a paavada blouse. She also has a mole drawn on her cheek, something Indian parents tend to use for their kids.
4. Bart Iyer is wearing a 'kurta' and 'pajama' with sandals. His 'Iyer vibudi' mark is visible on his forehead.
5. Lisa Iyer is wearing a typical South Indian 'paavadai' and 'dhaavani' with 'jimiki' earrings.
6. Marge Iyer wearing kancheepuram silk saree in regular style.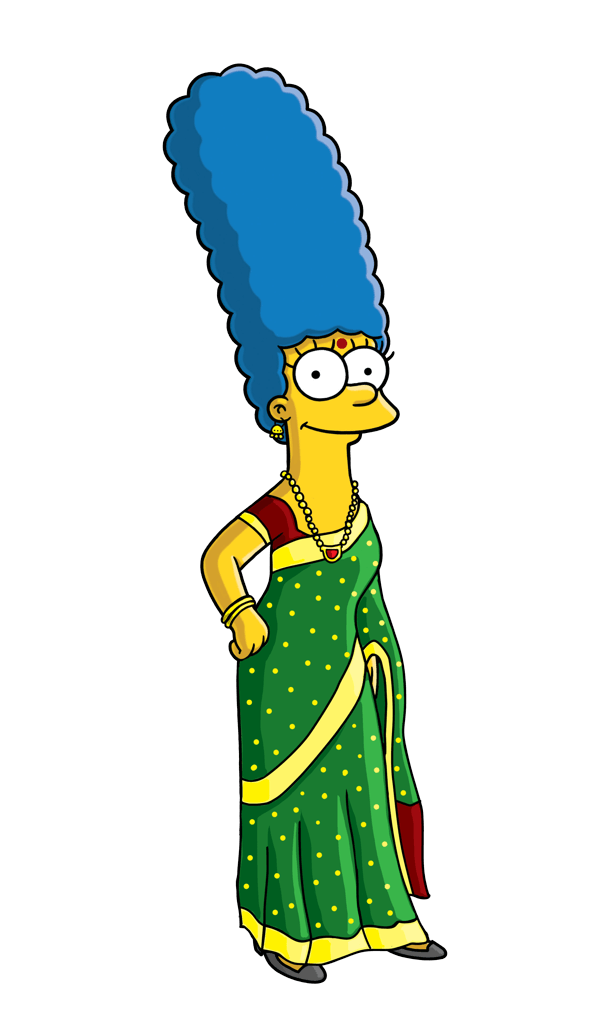 7. Homer Iyer dozing off after feasting on his favourite vadai with chutney. 🙂
You can follow Sasank on his Behance profile.
Images are owned by Sasank Gopinathan and is republished with his permission.