Angelina Jolie is a class apart woman. Be it her mastectomy, her love towards her kids, her acting skills or her bold opinions, she ensures that she wins our heart with her courage.
She has been a role model for a lot of girls in the 90's and she continues to mesmerize the world with her dark and intense persona which defies and goes way beyond commonly accepted standards of beauty.
She has always stood out with her personal and professional choices that make her the perfect bad-ass alpha woman who reminds us that self-worth is more important than anything else.
Here are a few quotes that set Angelina Jolie apart from the crowd.
1.
2.
3.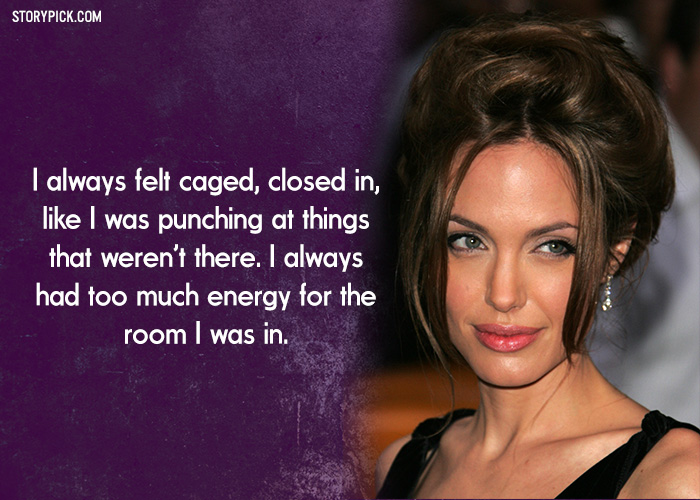 4.
5.
6.
7.
8.
9.
10.
11.
12.
13.
14.
15.
There's no bigger love than self-love. And unless you love yourself, you cannot love life.
So just listen to Angelina Jolie, and let your freak flag fly!