Going back to the fond memories of school days has always been everyone's favorite thing to do. Most people don't really miss the studies, but of course, the time spent at school. Coming to think of it, school life would not have been all that great without the few chides and criticisms from our teachers.
It sent chills down some of our spines while some of us were too brazen to be scared by it. If I had enough guts back then, I would have definitely used these classic dialogues from Amitabh Bachchan's movies. Orca Studio made these hilarious posters on how different school life would have been, had we been using these lines to answer back.
1.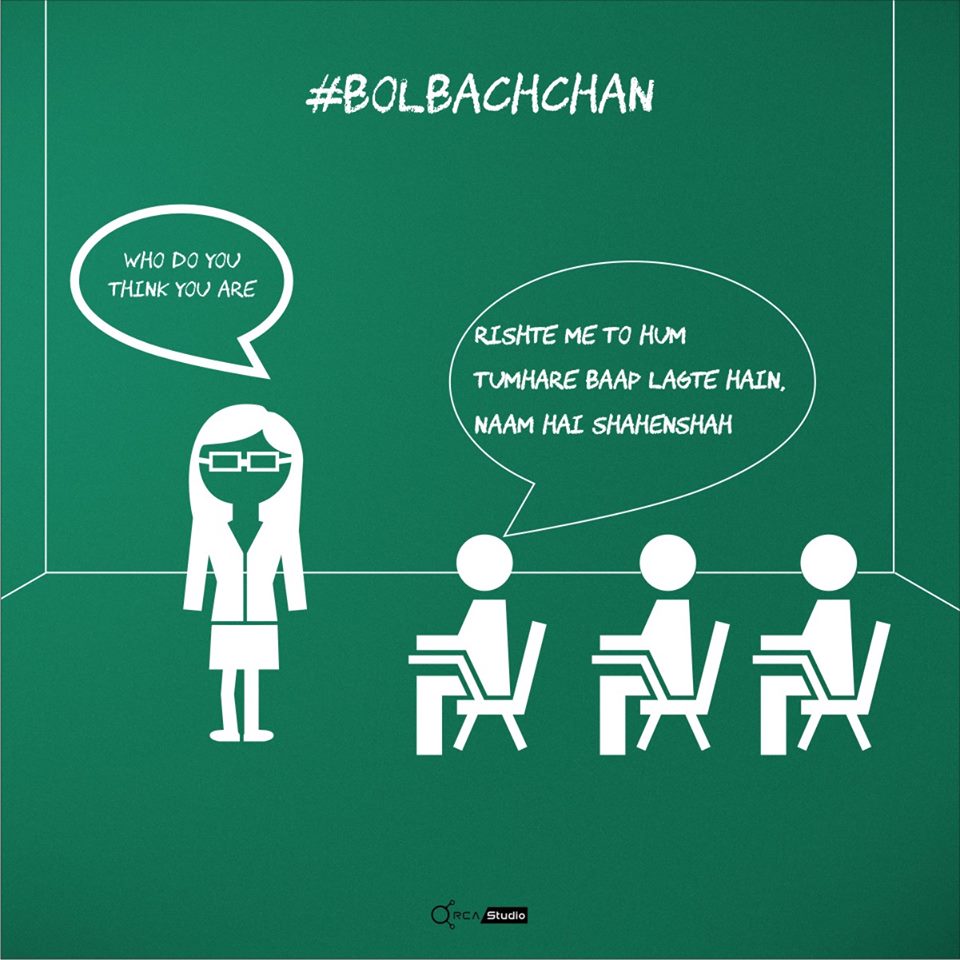 2.
3.
4.
5.
6.
7.
8.
9.
10.
So what say? What else could you think of?