The year 2017 is about to end, and TBH, I'm not yet ready for goodbyes! The year turned out to be more eventful than I had imagined and way better than I had planned.
The year marked the onset of a new age; a new horizon for alternate-TV/web-shows and its meteoric adoption and rise.
While it's no surprise that original content has more takers (than the overdone telly dramas or rigged reality shows), the boom in online video has got millennials hooked. In fact, it won't be wrong to say that 2017 was and is the year of online video streaming, thanks to ultra-fast 4G connections.
Talking about online streaming, nothing has fostered the growth of the ever-growing medium like Amazon Prime Video has. With an array of options, ranging from every genre, it ruled the roost this year and how!
In fact, the year also saw a spike in viewers, divulging their viewing patterns and favourites and it'd be a shame if you missed it. So, here goes… 10 Amazon Prime Video shows and movies that are worth the watch. 
Start with the shows, shall we?
 1. Inside Edge
An Indian-American web television series based on a fictional T20 cricket team, Mumbai Mavericks, Inside Edge, is a thrill-ride that not only brings out the nuances of the game but everything that goes in the making of one. Also, Vivek Oberoi as a scheming business magnate is unmissable!
2. Biswa: Mast Aadmi
Biswa Mast Admi, as the name suggests, is rib-tickling a piece of art that comedian Biswa Kalyan Rath presents in his unique style- brutally uncensored and unadulterated.
3. Young Sheldon
An American television sitcom, Young Sheldon, is a spin-off prequel to The Big Bang Theory and follows the character Sheldon Cooper at the age of 9, working wonders with his untapped and unmatched intelligence. Hell, he is so talented that even Elon Musk (the genius behind Tesla and SpaceX) uses his notes for his Falcon rocket landings.
If you think I'm joking, check out episode 6! 😉
4. The Vampire Diaries
An American supernatural drama television series, The Vampire Diaries, is a compelling tale of two vampire brothers who will sacrifice anything for love. Needless to say, TVD even today, is a favourite amongst viewers and that's only because it gave fans Delena to gush about but also an entire cast that gorged on blood, on cue. Don't worry it was edible blood (yes, it's made up of corn syrup, food colouring, salt and peppermint extract)!
5. Baahubali: The Lost Legends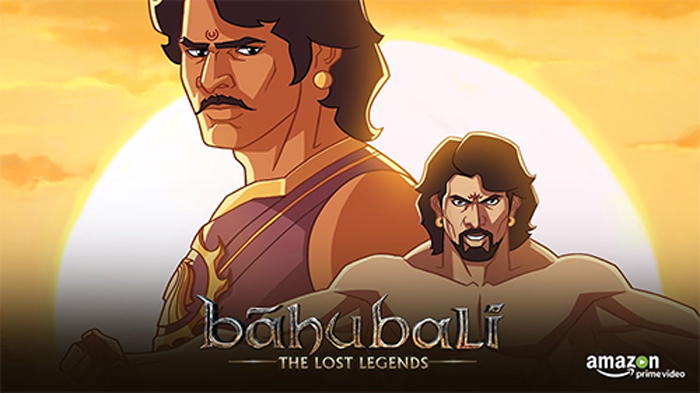 Baahubali: The Lost Legends is an animated series from one of biggest film franchises in Indian cinema. But what makes it more interesting is that its set before the Kalakeya invasion depicted in the movie, when Baahubali and Bhallaladeva are still both young princes of Mahishmati. I mean, what's not to like?
Now time for the movies!
1. Newton
India's official entry to OSCARS 2018, Newton is a dark comedy that stars National Award winning Rajkummar Rao in a role that jolted many of us and introduced us to an India we don't get to see usually! And that is just the beginning of the reasons why the movie is one of the finest films of our times.
2. Hindi Medium
A comedy-drama film, the film features Irrfan Khan and Saba Qamar in the lead roles. But apart from impeccable acting by the actors that movie is relevant because of its subject as to how language divides our society.
3. Lipstick Under My Burkha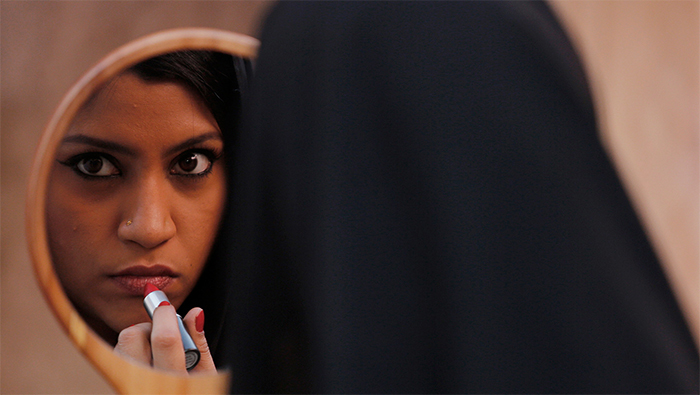 After a gruelling fight with the censor board, Lipstick Under My Burkha opened to packed theatres it doesn't even begin to say the impact it left on the minds of the viewers. A story that revolved around four modern, Indian women, the film is and will always imperative to the society we live in.
4. Arjun Reddy
A Telugu film, Arjun Reddy is the story of a man who is unconventional, free-spirited and ready to break the shackles of traditional societal norms. It also deals with the contemporary issues in urban youth upon love failure and that is exactly why it received critical acclaim and gained a cult following among youth.
5. VIP 2
Velaiilla Pattadhari 2 also known also as VIP 2, is a comedy-drama in Tamil, directed by Soundarya Rajnikanth. A commercial mix, that stars talented actors like Dhanush and Kajol, the movie is set on a premise where a jobless graduate who has lost his wife's respect reclaims his life and in a fashion, that is sure to inspire masses! Not to mention, Kajol's portrayal as a boss woman is unmatched! I mean, what's not to like?
Feast your eyes on the highlights of this year!
If you have missed any of these, you have a lot of catching up to do! As for the ones who have already watched them all, what time is not a good time to binge-watch series and movie marathons? So, what are you waiting for, Christmas? 😛