Last night, the nation read in shock as TV's veteran writer-producer Vinta Nanda wrote a horrific account accusing the 'most sanskaari man' of Bollywood and TV, Alok Nath, of raping her.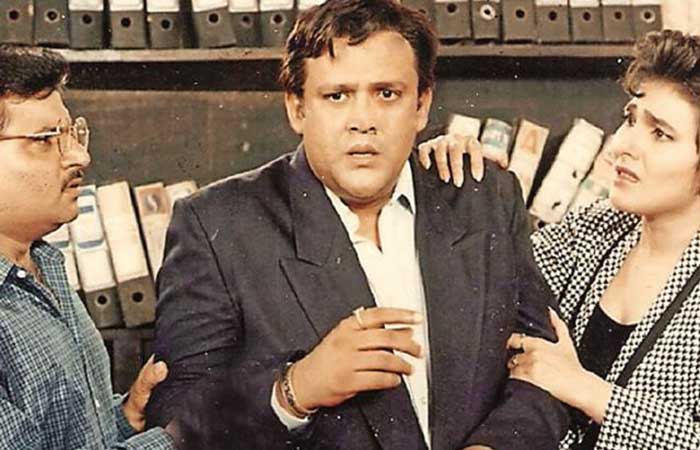 In a Facebook post that gets difficult to read with each word, Nanda narrated how the incident and the harassment that followed it destroyed her career and her mental health.
The shock in people's reactions on social media stood testament to the fact that even the most unsuspecting of men can be total beasts on the inside. Some even alleged that Alok Nath had a history of misbehaviour.
And now, the rape-accused and not-so-sanskaari-anymore Alok Nath has reacted to the rape allegations in the most absurd manner.
In an exclusive interview with ABP News, the disgraced babuji has decided to not set much store by what people are saying about him.
"Kuch to log kahenge. What do I have to do with people? People will say anything to spoil the image. Leave my image, whatever has been said, it is absurd. Well, I do not want to talk much about it as for the matter if it has come out, it will be stretched."
It gets more and more ridiculous. When asked about the accusations, he proclaimed,
In a further statement that reeks of toxic masculinity, Alok Nath managed to call Nanda a friend and insult her by taking credit for her success.
"At one time she used to be such a good friend… today she said such a big thing. In a way, it was me who made her what she is."
He refused to react any further (a safe bet, considering he has managed to do such a bang up job of it thus far), because he claimed the world only wanted to see the woman's perspective right now.
"It is useless to react on the allegations as in today's world whatever a woman says, only that will be considered. In such a situation, it would be wrong to say anything."
His thoughts on the current #MeToo movement in India, which prompted Vinta Nanda to speak up after all these years, were a revelation… about just what a man's perspectiive shouldn't be right now.
"However, we only have to hear to women's stand because they are considered weak."
Media trials and passing judgements about an accused on social media are frowned upon. But clearly, with a response such as the above, there is no way that an accused can escape the ire of the people.